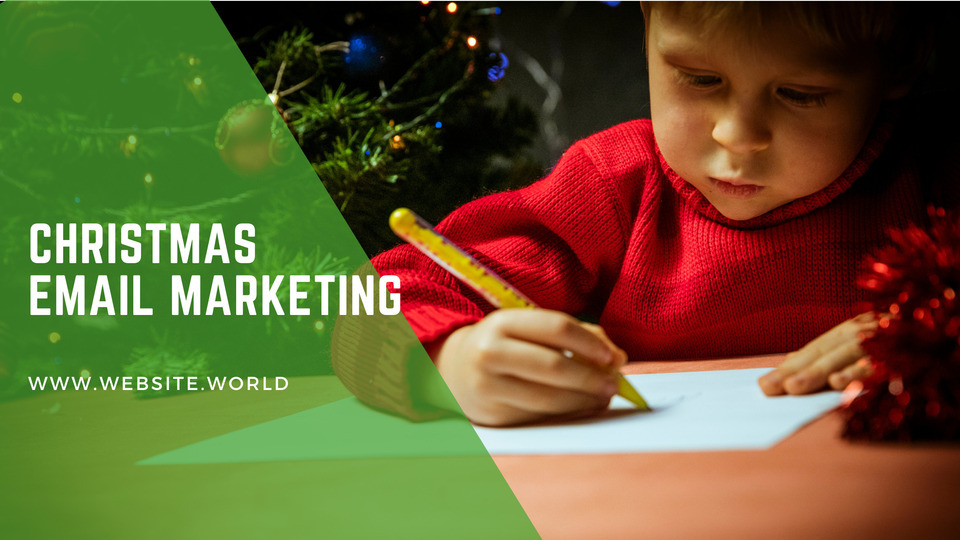 Dear Santa, this year I've been very good - and so has your business! This Christmas, email continues to be an effective marketing tool for your business. That's because at this time of the year,
it is easier to convert customers. They're ready to buy and your email just needs to send them in the right direction
there are more purchases made during the Christmas period than any other time during the year
emails are more likely to reach your target audience because they are delivered right to their mailbox, are personalised and don't get lost amongst the huge volumes of paid online marketing
We've put together the ultimate Christmas email marketing guide, which will walk you through designing a Christmas email template, share email marketing tips to boost your ROI and ideas about what topics you could use.
Designing Your Christmas Email Template
You most likely already have an email marketing template, so why should you create a Christmas themed one? With customer engagement levels higher as it gets closer to the holidays, a Christmas themed email will reinforce the need to buy now before its too late.
With our bulk emailer, you can copy and then adapt an existing template you have made, or create one from scratch. Like with all email templates, it should:
be visually simple and easy to scan
have placeholders for personalisation
focus on one call to action
use imagery, font and colours from your brand
Your template should also have a Christmas theme to it. How much or how little will depend upon what what theming you will use for your social media, printed materials and website. A few suggestions for theming your email template are:
adding a snow background image
Christmasfying your logo or email banner
adding Christmas images
including holiday themed wording
Take a read of our article How to Create an Email Template and watch the included video to learn more about what a successful email template should contain, plus how to design one yourself.
Strategies to Boost Your Email ROI
Your email ROI or return on investment numbers will tell you how successful your campaign has been. Here are several email marketing strategies you can use to boost your email ROI:
use irresistible subject lines - your email is competing against many others, making it essential that your email subject line is so enticing that the recipients just have to open it. Interestingly enough, one study found that open rates increase by 45% if an emoji is in the subject, particularly a snowman!
promote your business early - research has shown that a customer interested in buying from your website will visit it on average around 41 days before they make a purchase. Give your customers some time to look around and remind them that they can purchase from your website.
send out a gift buying guide - gift guides remain popular because they take the effort out of having to hunt down the perfect Christmas gifts. Tailor them to your audience using age, hobbies, price etc
don't forget the last minute shoppers - people do leave their gift shopping till the last minute. Sending out an email in the last two weeks to the 25th with some suggestions and details about fast shipping, will help them make these purchases.
reduce gift giving worries - customers can be concerned about buying gifts online. What if it is the wrong size or colour? Providing clear information about your returns policy is helpful, as is promoting a gift card option.
target a specific landing page - make it super easy for a customer to buy a specific product by directing them to a landing page you have created just for this purpose.
send after Christmas emails - Christmas may be over, but it is vital you build an ongoing and positive relationship with your audience. Send an email with some useful content to help nurture a great relationship.
offer free shipping - always a popular option, as customers are more likely to buy from a store that offers free shipping, than one which does not.
be extra generous - give your customers something they value, such as a free downloadable lead magnet or a coupon code for a discount.
include a countdown - let your customers know how many days are left till Christmas, make your promotions time sensitive and use language that encourages their FOMO or fear of missing out.
As for topics, you can expect newsletter recipients at this time to be busy, short on time and stressed. Keep things light hearted, funny and wish them happy holidays! Save your topics around industry knowledge and product education for next year.
We have many helpful resources on bulk emails you can read through too, including: