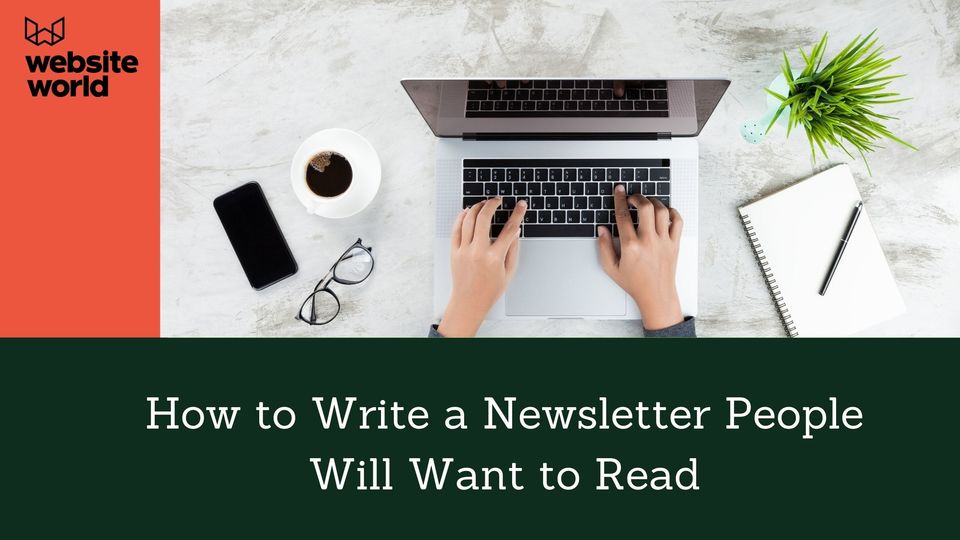 It's the goal of every email marketer: get the newsletter read and then acted upon by more people. While it remains important to continually work upon increasing your subscribers and to design a professional email template, you also need to continually research, create and refine the content you send.
As well as explaining the characteristics of a successful newsletter, we've also put together a list of tips to help you write one that your audience will want to read, as well suggestions on what to write about.
4 Key Characteristics of a Successful Newsletter
The four key characteristics of a successful newsletter are:
letting your subscribers know about important information about your business' products or services
growing brand loyalty by regularly sharing high quality information readers expect to receive
giving your audience the solutions to problems they know or don't know they have
offering free valuable content they can use
Have a think about newsletters you are subscribed to. Which ones meet these characteristics and which ones you've unsubscribed to because they didn't? Which of your newsletters had significant volumes of unsubscribes or low read rates? What caused these do you think?
Writing a Newsletter People Want to Read
We're not sure that the perfect newsletter exists, but we're pretty certain that you can create ones that are pretty close using these tips:
Identify your goal - what is it that you want to achieve by sending out this newsletter? This could include getting your audience to buy something, visit your website, or to promote one of your new products or services. Make this goal your main call to action.
Write a great subject line - the email subject line helps subscribers decide if they want to open your email or not. It can make or break how successful your newsletter is, as one study has shown that 33% of people open emails based on the subject line alone. Aim to create a sense of urgency, pique curiosity, promise to provide (and then deliver) on information your subscribers really need.
Craft a fabulous opening line - the opening line within your newsletter may be seen before your email is even opened, depending upon the email browser it is in. Spending time crafting a personalised, short and simple first line which gets attention is what you'll need to do here.
Work on your newsletter body - here's where you can deliver on the promises made in the email subject and opening lines. Use headings and images to help make it easy to skim through, while remaining attention grabbing. Don't forget to add alt tags to your images so that the email browsers of readers which have not downloaded the image will know what it is about. The content you add to your body, just like everywhere else, needs to be on brand and relevant to your business.
Add links to important things - go easy on the number of links you add from your newsletter outwards. The more links you have with your calls to action, the more competition for each link you create. Why compete against yourself?
Keep it regular - people like knowing what's going to happen, so sending your newsletter out on a regular basis is important. It builds trust and shows your brand is reliable.
10 Ideas for Your Newsletters
Okay, so your newsletter content needs to be on brand, interesting and relevant. Choice. But what should you include? Here are some ideas to consider:
Behind the scenes - share what's happening within your workplace. What have people been doing? What does your workplace look like? How do things work, such as systems or machinery?
Customer stories - add some photos, quotes and stories about what your customers have been doing with your products, or what results they have achieved from your services?
Industry news - a short rehash on something important that's been happening within your industry is always interesting.
Top resources - a list of resources that are relevant to your audience and which can help them.
New blogs - share information about and a link to your latest blog articles.
Tips and facts - share a few great tips or interesting facts for your readers
Product or service focus - let people know what's great about your product or service, how to use it and what others think of it.
Employee of the month - highlight what one employee does, their achievements and even hobbies outside of work.
Limited offer - give a discount code or share what's on sale so readers can take advantage of these for a short time.
Ask for feedback - ask your readers to click through to a poll or survey, review a products or reply to this email with their feedback.
Before you get started on writing your amazing newsletter, take a short visit to our other brilliant articles on email marketing first: