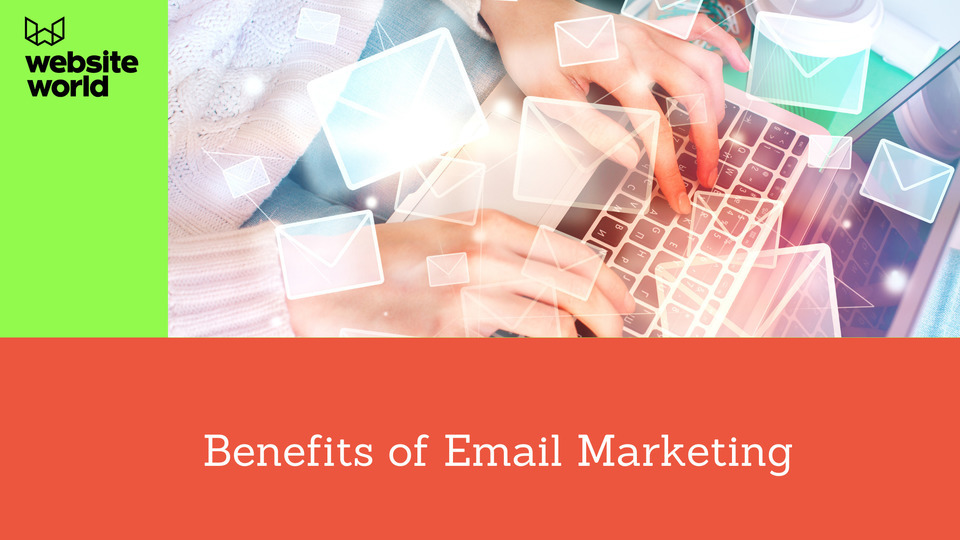 Email marketing is well known to be one of the marketing channels which brings the highest ROI or return on investment - an average of $42 for every $1 spent. With 99% of consumers checking their emails daily, 73% of millennials preferring businesses to contact them via email and four out of five marketers saying they'd rather give up social media than email marketing, we'd say that's enough proof to show how important email marketing is. As for the benefits of email marketing you can expect, they include:
personalisation - bulk emails can be personalised and targeted to a specific audience. The right email sent to the right person is more successful than a general campaign.
increased sales - an email marketing campaign can target specific products or services you want to promote, and up to 59% of customers say that marketing emails have an influence on what they buy.
traffic generation - emails are a great way to tell your audience about new content on your website and encourage them to click through to your website.
cost effective marketing - our bulk email solution is free with our website hosting packages, giving you an exceptional and free marketing tool!
owning your own media - you own your email list and no one can take it from you. That's why it is so important to keep growing your email subscribers!
collecting feedback and surveys - want to know what customers think of your products? Ask them in an email.
direct audience communication - there are no algorithms when it comes to email marketing. Keep working on improving your email open rates, and our article Strategies to Increase Email Marketing Success.
automation - time is precious, but the good news is that you can automate your email marketing campaigns if required.
unobtrusive - an email doesn't get up into the face of your audience. People can update their email preferences and choose when or if they open the email.
measurable - you are able to see some useful statistics from your campaigns, including the number of open rates, who opened it and what links they visited.
environmentally friendly - there's no paper or ink required to send an email.
real time - you select the time you want your audience to receive your emails, and you'll know when they received them. You can also automate emails to be sent using triggers such as a recent purchase or abandoned cart.
scalable - it's simple to add or remove email addresses, providing you with a scalable form of marketing when and where you want it.
increased brand recognition - it is always important to keep your brand in front of your customers, which in turn makes it quickly recognised and in their minds eye. This also helps to build customer loyalty and grow strong relationships.
It's easy to use our bulk email solution. Take a look at the video below which gives a quick introduction on how to use it, and then read up on the specific features the our bulk email software provides.
Posted: Thursday 10 February 2022