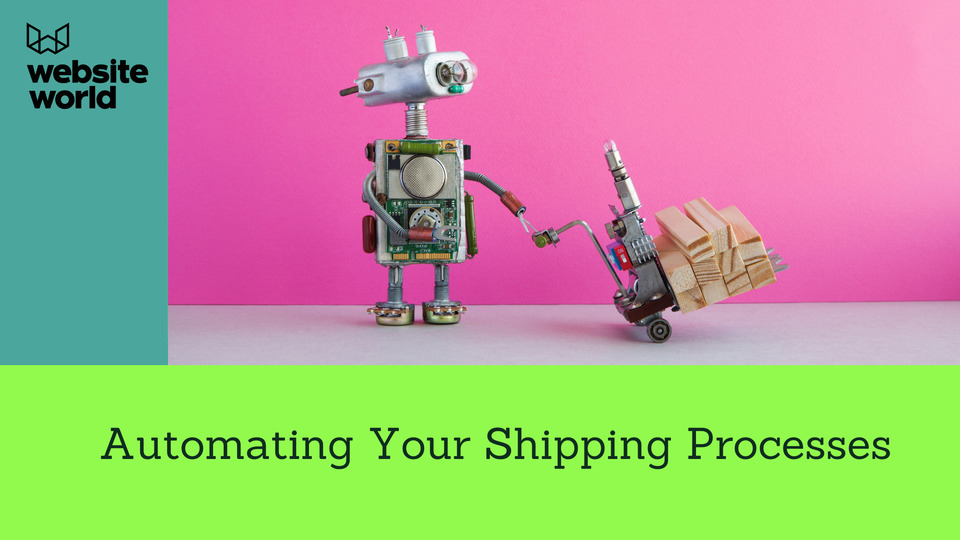 Automated shipping makes it quicker, easier and cheaper to send out your customers' orders. In this handy guide, we'll explain what shipping automation is, why you should consider using it for your online business and how you can get started using it today.
What is Shipping Automation?
Automated shipping is about eliminating as many as possible of the manual tasks required to fulfil an order by using any available resources. The goal is to reduce human errors and time spent undertaking shipping tasks to reduce costs and processing times.
While large companies can invest in robotic process automation, using robots and conveyor belts, the rest of us are limited in the shipping processes we can automate. However, there are specific automations designed for smaller companies, such as eCommerce integrations with courier and freight providers and inventory management software.
Benefits of eCommerce Shipping Automation
Let's take a look at many of the benefits of automating your shipping process:
Lower costs - by removing some of the manual and repetitive tasks, you free up your time to focus on other things like manufacturing or marketing.
Increased productivity and speed - orders get sent faster, freeing up your time to spend on other tasks.
Improved customer experiences - customers love receiving their orders faster and being updated on order progress.
Reduced errors - the fewer errors, the less time and money you need to spend on correcting them.
Real time analytics - you can see your live shipping and inventory details at a glance.
Once you've made the decision to automate eCommerce shipping, there are a few decisions to make and tasks to complete.
How to Automate Your eCommerce Shipping
Website World makes it easy to automate your shipping processes through our eCommerce platform. We offer multiple different plugins to external providers which provide shipping automation services including StarShipIt, eShip, gosweetspot, Parcelport and Aramex. There are also plugins which integrate our platform with inventory software too, including VendHQ, Tidy Stock and Unleashed. While we provide the plugin and integration capabilities, the software is managed by outside providers.
When you add your chosen plugin to your online store, you first need to set it up. This will involve creating an account with the outside software provider and then entering the details they have given you into the eCommerce area of your website CMS once logged in. Specific information about how to do this is located within our individual plugin integration pages. You will also need to manage the settings for your integration either within the eCommerce area of the CMS or through the software provider itself.
Your eCommerce Shipping Automation Options
Making the assumption that your business is small to medium sized, and either run solely from home, a small retail store or warehouse, using robots and conveyor belts is out of the question. That reduces the options and costs down to technology which can integrate with your online store. When using our eCommerce platform, you may choose to use:
shipment tracking - depending on your chosen shipping provider, orders are allocated a tracking number and customers are kept updated throughout the shipping process from the provider.
automated customer service - customers are kept informed throughout the process, with the CMS emailing an order confirmation, as well as the ability to push manual updates such as order shipment updates.
live shipping rates - your chosen shipping provider may offer live shipping rates for individual orders, reducing shipping costs.
Inventory management - once an order has been placed, your inventory stock levels are updated if you are using this feature in the CMS or with an external provider
For further information about shipping automation or the shipping process, please take a read of our articles Essentials of eCommerce Shipping for NZ Retailers and Product Shipping; What Your Customers Really Want to Know.