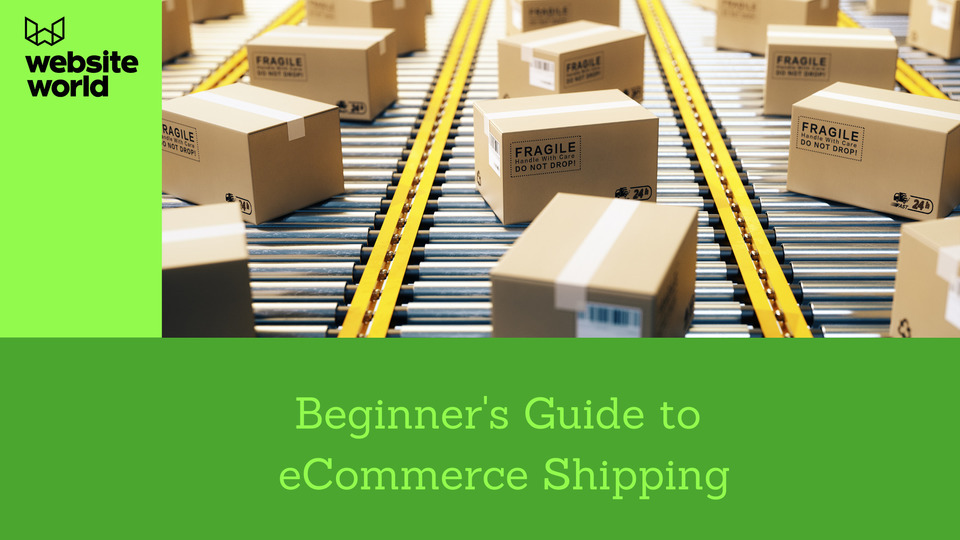 When selling online, NZ retailers who understand about and use an effective shipping strategy have a key advantage over those who don't. From saving time and money through to increased customer satisfaction and increased sales, the competitive advantages cannot be ignored.
Let's take a look at what your strategy options are, along with the key decisions you'll need to make.
Your eCommerce Shipping Process
eCommerce shipping occurs at all business levels; from small at home online businesses through to bricks and mortar retailers and large online giants. The shipping process itself occurs from the moment an order is received which is then processed, inventory is checked, the delivery address is checked and the order is packed and shipped to the customer. The complexity within the shipping strategy will therefore vary, as will the required resources, which include:
your team - if it is just you, then you'll need to master the entire shipping process and make all the decisions. Reaching out for advice is a great idea, and NZ's free online networking group Business Networking NZ is a great place to do this. If you do have a team to help or are outsourcing parts, be sure to ask them for suggestions on how to best let customers know what the process is and how to best support it.
your website - make sure that it is very clear to customers what their shipping options are and that these are highly visible when they are needed.
your goals - set some SMART goals that can help with aspects of your business, such as expanding your target market, reducing costs, increasing conversions, raising the average order value and improving shipping efficiency.
Choosing Your Shipping Strategy
Your business is not limited to using only one shipping strategy. In fact, a business which uses multiple shipping strategies gives customers more of what they really want; choice. As for your choices, they include:
in store pickup - great for our current Covid situation, this lets customers spend time choosing their purchase online and then they collect it when it suits them. They save on shipping costs and time, and you can offer a contactless pickup as a bonus.
flat rate - this is where you set one shipping rate for all customers to send the order throughout the country regardless of order volume. The benefit of using this is to provide customers with certainty of shipping costs, and while the fee may not cover the cost of every order shipped, other orders will cost you less and hopefully it balances out.
table rate - you have a shipping rate for customers within a certain distance from your business, and this rate rises the further their order needs to be delivered. It can also mean that you have a set rate for orders up to a set level, such as charging $6 for orders up to $70, $10 up to $100 and free over $100.
rural rate - shipping to a rural address is an additional cost on top of the shipping rate. You can decide to add this charge (and our address checker will identify rural delivery addresses to make this easier) or not to a rural delivery.
free shipping - customers love free shipping and it reduces a purchase barrier at the checkout. Make sure that you are covering the costs of shipping from the product sales though or you'll be out of pocket.
live rates / real time pricing - some couriers offer a live freight option, where they will calculate the freight cost based upon factors such as weight and size.
delivery distance - calculation of the frieght price based upon live access to Google distance API, which is ideal for caterers, heavy goods delivery and other delivery vans.
You can also add on extras that customers can purchase, such as expedited shipping or same day delivery.
Using Shipping, Freight & Courier Integrations
Using an eCommerce platform that has freight and courier integrations is a great choice, and this is something we offer our customers. Integrations like this make your shipping process easier. The features each offer can vary, which is great because as the retailer, you can choose the one (or more) which best suit your business. These can include quick printing of courier tickets, automatic booking of shipments, cheaper freight fees and improved customer service.
Visit our integrations page to see which freight couriers and agents integrate with Website World, and learn more about the features each provide.
Calculating Your Shipping Costs
Shipping costs can be calculated in multiple ways. A key advantage of using Website World is that we offer several different ways for you to calculate shipping costs:
Standard freight pricing matrix
Address auto completion and address verification
Rural delivery detection
Integrated freight pricing
Automated courier fulfillment
Detailed information on these five methods can be found on our Freight Calculator page.
Your eCommerce Packaging Options
eCommerce packaging refers specifically to the packaging of a product for shipping. Its main job is to provide protection for the product(s) during the shipping process. The specific characteristics of the packaging will vary depending on the type of product, though is likely to need to be durable, protect from water damage, sealable, robust, look good and close securely. Examples include:
Paper bags
Cardboard boxes
Fabric bags
Compostable bags
Repurposed packaging
Wool and other stuffing materials
There is also a move towards the use of eco-friendly packaging options that are made from sustainable resources, can be recycled, are biodegradable or can be composted. Specific details on eco-friendly packaging ideas can be found on Business Networking NZ's website.