What Are Your Courier Options?
As a small eCommerce business, ensuring your customers receive your products quickly, affordably and in good condition are some of your key priorities.
As an eCommerce business, you will be wanting to choose the couriers who offer you the best overall service and price. This may mean choosing one courier for products over a certain weight and another for one which offers overnight delivery.
In New Zealand, there are several ways a courier may charge for a delivery:
local delivery
NZ wide delivery
north island delivery
south island delivery
rural delivery
size based delivery
weight based delivery
overnight delivery
international delivery
branded courier satchels
branded courier labels
Let's take a look at the courier options integrated with Website World which make the lives of eCommerce owners easier.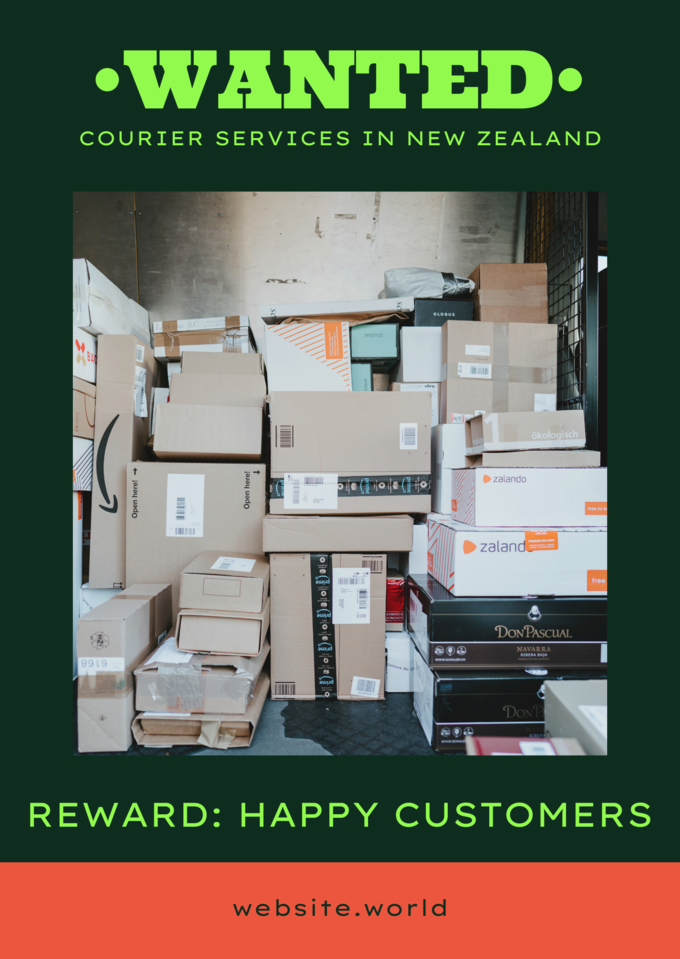 Courier Options Integrated with Website World
It's our goal to make selling online as quick and easy as we can for our customers. Offering an ever-growing number of delivery and courier options which integrate with our eCommerce platform is one way we do this. Some ship only within New Zealand, while others offer international options.
Where to Next When Choosing a Courier?
We suggest that you contact the courier companies which you've identified as best suiting your business' needs, and ask them questions such as:
do you collect from my address?
how frequent are parcel pickups?
do you offer signature only and/or tracked deliveries?
will you provide a discount for a certain amount of parcels sent per month?
do you have a minimum parcel quantity I need to send each month?
do you requirement payment when sending individual parcels or can I pay at the end of the month?
do you provide packaging or do I supply my own?
Finally, to make your life as an eCommerce owner even easier, choose one of the courier companies who are integrated with our CMS - if your chosen courier isn't, get in touch and see if we can integrate it for you!