Full integration with Aramex ensures your customers get the best priced freight, and you get streamlined order fulfilment.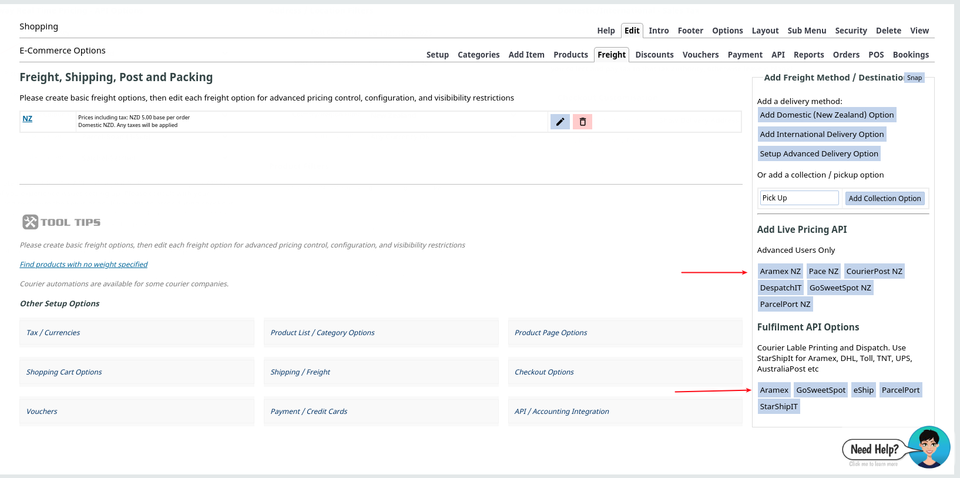 Live pricing
To set it up, go to E-Commerce and Freight tab.
Choose Aramex NZ under Add Live Pricing API.
Enter your API Key, Pick up details and click Save. You can further customise the Shipping Option using Filters provided.
Order fulfilment
Aramex integration will push your orders as consignments into Aramex, a few minutes after the order is submitted on your website. You can then print your labels within the Aramex screen. This integration does not update your order status as shipped.
To set this up, Choose Aramex under Fulfilment API Options. Enter your Client ID and Client Key.
Get the Keys from your Aramex account usually found under Administration -> API Keys.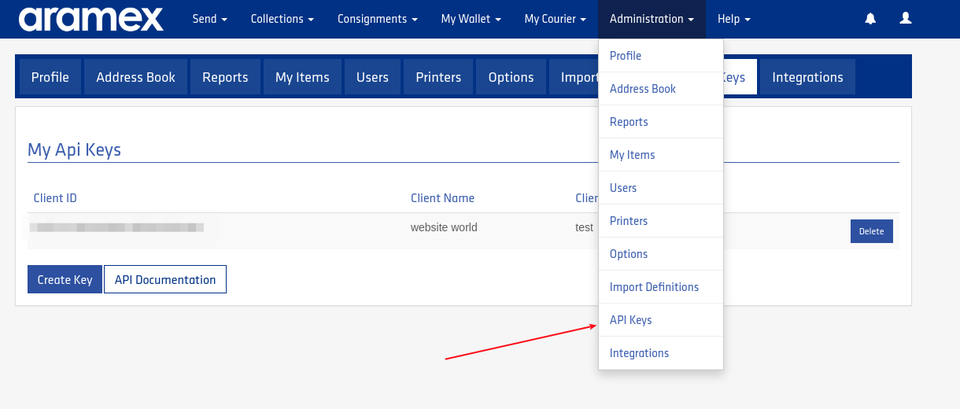 You can also set default values for product height, length, depth, width, package type if required under API Configuration section.