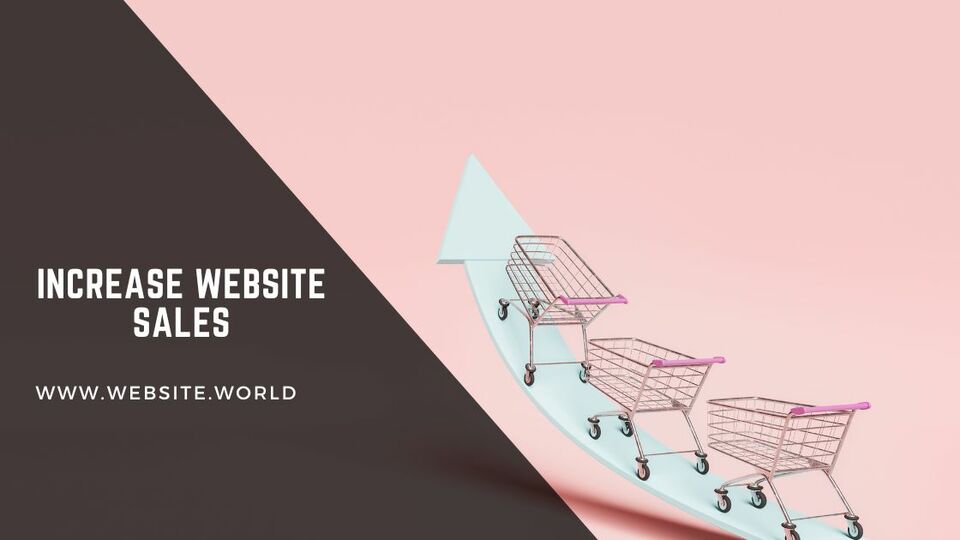 One of the key areas eCommerce website owners monitor is the amount of online sales they make. While this number can vary depending on seasonal changes, SEO or the products you sell, there are things you can do to increase website sales. Let's check them out!
Easy Ways to Increase Website Sales
When it comes to increasing sales through your online shop, you first need to have the traffic coming to make those sales. If you're not getting enough traffic organically from search engines, check out these great SEO tips first. Once you've got your SEO sorted, here are some other tips on how to increase your online store sales:
Free Freight - one study showed that 73% of online shoppers said that being offered free freight was a crucial part of their buying decision. If their products were sent for free, they didn't have to spend time deciding whether the shipping cost was acceptable to them or not. Offering free freight when the order reached a set limit helped to increase the quantity of a sale too.
Limited Stock - showing customers either the quantity of a product left or the words 'limited quantity' gives customers a sense of urgency. It makes them feel that if the product is in short supply, it's popular and they better buy it quickly to avoid missing out. There is one thing to be aware of: you need to be honest in your quantity listing. Called bait advertising, if you deliberately mislead customers about the availability of stock, you can face serious financial penalties.
Social Proof - you can praise your products all you like, but your word is not as powerful as your existing customers. Having social proof such as reviews and testimonials on your website shows potential customers that others think your products are great too.
Product Photography - a picture speaks a thousand words. Your product photos can make or break sales on your website. Aim for a white backdrop, natural lighting and a clear photo of your product. If you have photos of your customers using your product, that's great too and they're well worth including on your website. For more tips on improving your product photos, check out our article How Great Website Photography Can Raise Your Sales.
Pricing - the pricing of your products can either decrease or increase website sales. Now we're not just talking about the cost of a single item here, but instead offering options for product upgrades, buying multiples of an item and offering discount codes. For instance, if you sell a phone with 32MB of memory, give the option for the customer to upgrade to 64MB of memory without needing to move to another product page. Offering a discount when a customer buys two or more of the same item, can increase the size of the orders you receive. Also promoting a discount code through social media or emails can encourage people to visit your store and make a purchase too.
Fast Delivery - the downside about ordering online is that you have to wait for your purchase to be delivered. What if you could get it delivered to the customer faster? Would this be something they'd want? Yes, and research has shown that 44% of online shoppers would trust a brand more if faster delivery was possible. The issue for sellers is that if this costs more, they either need to charge the customer more for shipping or include it into the item price.
Posted: Friday 23 March 2018