Are sales through your eCommerce store not doing as well as you'd like them to be? We've put together this collection of tips to help you easily increase online sales through your website.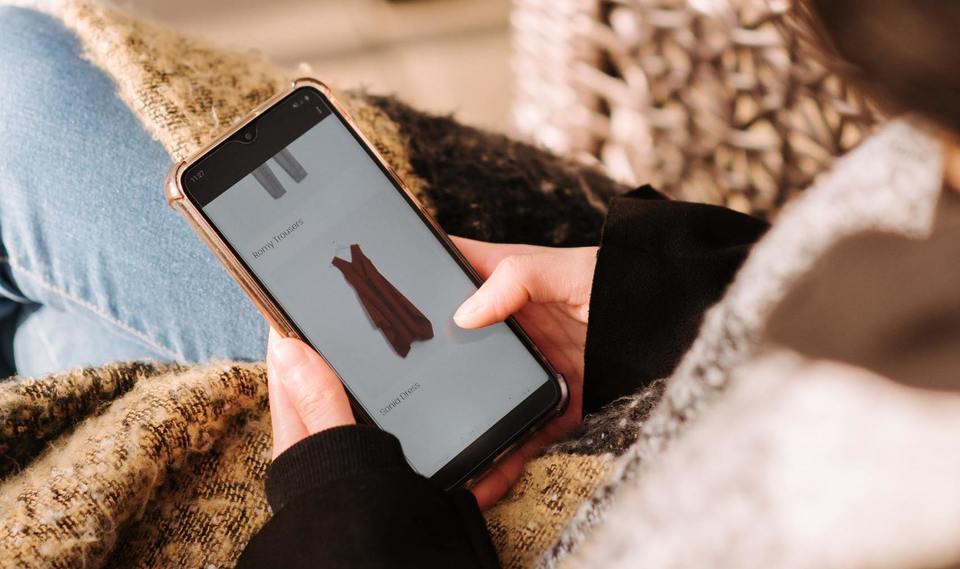 Three Ways to Increase Online Sales
When it comes to increasing sales through your online shop, there are three ways you can do this:
attract more customers
increase the number of repeat customers
increase the quantity they order
But how exactly can you get these three things to happen? The good news is that sometimes it's the simple changes which can make all the difference. This means that rather than paying a large marketing bill, tweaking things within your ecommerce store may be the solution you need. Let's discuss some of the simple steps you can take today to begin to increase your online sales.
How Can I Increase Sales Through My Website?
Your website is often the only thing a customer sees before purchasing products from you. That means they rely on the information you provide to decide whether or not you can help solve their problem. If your competitor has done a better job than you, chances are you will lose the sale. Here are some of the easiest steps you can take today to start increasing your website sales:
use calls to action - these tell the visitor what to do next. This helps them to move more easily along their journey with you as a customer. Use short phrases such as Visit Our Online Shop Now or Sign Up for a Discount.
write clear headlines - a headline is often the only thing a visitor to a page will read. If it clearly tells them what the page content contains, they can make an instant decision as to whether to read further or not. If the heading confuses them, they won't read on at all.
keep your navigation simple - having a lot of tabs on your main menu can make it look cluttered. Using drop down sub menu tabs tidies this up and makes the site more appealing and easier to use.
consider whitespace - whitespace helps your site look more appealing to the user. By spreading your elements out around your page and removing ones you don't need, you actually make the page easier to use, which increases conversion rates.
use your own photos - while most stock images are of a high quality, they are generic and can be used by anyone. If you have photos of your products being used by customers, those are the best to use as they have the highest conversion rate.
use social proof - reviews and testimonials show potential customers that you can be trusted and that your products are liked by other customers.
offer free freight - one of the main reasons people abandon their shopping cart is that they don't want to pay the shipping cost. By offering free shipping, you remove that obstacle.
loyalty points - offering customers loyalty points when they make a purchase helps encourage them to shop with you again.
affiliate points - why not encourage your existing customers to find you new customers? For each new customer they refer to you, they receive affiliate points they can use to buy more of your products, which you know they already like buying.
multi product discounts - encourage customers to buy more than one of a product by offering them a discount on the second and subsequent items.
free freight when the order is over a certain amount - this encourages customers to purchase more items to get them sent for free, which increases the amount they order from your store.
multiple payment options - having a variety of payment options at your checkout increases the likelihood a customer will make a sale.
Google As campaign - yes, this does cost you money to get the traffic to your site, but the traffic you do receive will be highly targeted and more likely to purchase your products. This will mean you will have to learn (or hire someone) to create the ads, choose and use the right keywords and write the message.
follow up existing customers - you already have their email address and details of what they ordered. Now is the time to send them a follow up email offering them a special promotion code to return to your store and purchase again.
VIP groups - set up a VIP group where you offer members special products and prices. Asking for an email address in return for letting them join your VIP group also gives you the option of emailing them regular newsletters too.
Attracting People to Visit & Return to Your eCommerce Site
Recently we wrote an article about the pros and cons of SEO and AdWords. Both can help bring traffic to your website and are valid options. Which one (or both) you use depends on your individual business circumstances. Another thing to consider is the colour scheme you use when designing your website. Website colour psychology plays an important role in how customers perceive your website and products. This in turn affects your conversion rate. To help keep customers on your website for longer and help them achieve your ultimate goal of a sale, creating a sales funnel for your website is worth while doing.
If you'd like expert help increasing your online sales, check out our list of experts who can help.