Product descriptions, along with product photos, are often all a customer has to go on when deciding to purchase from your website. Well written product descriptions also help a product to rank highly in search engine results, which leads to more organic traffic.
Backlinks though are also an effective way to attract new visitors to a site. A backlink from a well-placed and relevant website can provide the pathway for visitors to click upon and then view a product on another site. Backlinks are also measures that search engines use for ranking sites, based on that fact that a backlink demonstrates that someone has found another page useful and wants to share it with their audience.
But which one of these gives the most benefits to your products in terms of traffic and sales? That is what we're going to discuss today.
Product Description Recommendations
According to the Search Engine Journal, there is no optimal word length for product descriptions. Instead they suggest that a product description should contain the number of words it takes to accurately describe the product accurately and in detail, plus provide the best experience for the customer.
This means ensuring your product descriptions are written with the end user in mind. If a customer has a good experience on your product description page, then you are more likely to make that sale. Include details such as:
benefits to the customer of using or owning the product
suggested ways it could be used
how it works with other items
if there is a shelf life for the product
how to use the product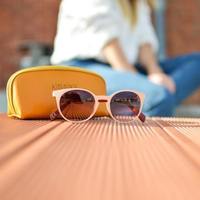 But What About Backlinks to Product Descriptions?
The use of backlinks as an effective SEO strategy remains. Backlinks do help a site to rank in search engine results. They also help provide a way for people to click from one site to another.
Backlinks don't sell products though. Once a customer is on your website, the backlink has already done its job. In fact, it might not even be the backlink that helped the customer find you product, but paid advertising, social media posts or word of mouth. So while it is still recommended that you work towards achieving high quality backlinks for your product descriptions and other pages on your site, content remains the most important aspect.
For help in writing product descriptions, take a read of our article How to Write Product Descriptions which is one of the most comprehensive local guides around.