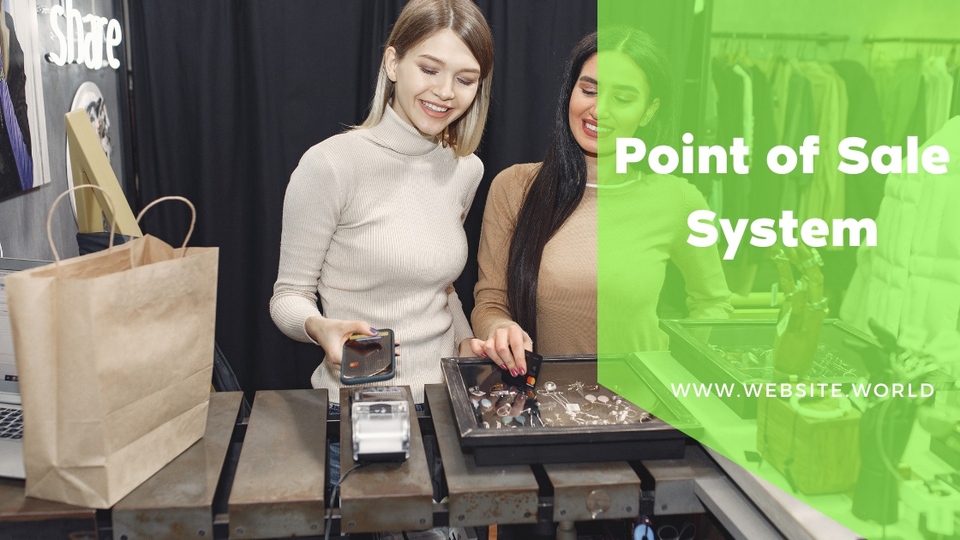 As a retailer, what do you use as your POS system? Or are you looking into finding out if a POS is necessary for your business? A POS or point of sale system has been replacing traditional cash registers throughout the world as business owners recognise the multiple benefits it offers them. In this article we are going to explain in detail what a POS system is, the benefits of using one and how to identify if your business should consider using one.
A point of sale system is used by small right through to large retailers across NZ and throughout the world. It can be defined as the place where customers purchase products, but is more accurately identified as a combination of software and hardware built to allow the retailer to sell to a customer, and record the details of the sale. Managing the transactions made through your website, it can keep track of your stock, accept a variety of payment methods and help with achieving customer satisfaction.
The software for a POS system can be installed on your computer, or it can be stored in the cloud. The POS system we provide for our customers is a cloud based system, which is connected to the CMS of your website.
Hardware for a POS system includes the physical equipment needed within your store to sell a product. This includes the barcode scanner, a cash drawer, register screen and receipt printer.
When it comes to deciding which POS system your business should use, there are a few questions you'll need to consider and answer:
what is the cost?
will it suit and meet my business' needs?
do I need to sign a contract?
are there any additional fees?
do I need to install any software or perform regular maintenance?
is the hardware included or is extra?
Make a list of the must haves for your POS system, chat with other retailers about what they are using and recommend, plus meet with the vendors themselves to hear how their option can benefit your business. Next we're looking at the main benefits your business can have from using a POS system.
Benefits of Using a POS System
The type of POS system your business will use depends on the industry you are in, and your requirements of such a system. Business owners have found that using a POS system provides them with many benefits, including:
saving time - you are able to track the delivery of orders, identify when products are running low and see how many have sold, plus calculate tax and identify your profit margin.
reduce errors - when a price is edited, it is done so throughout the entire system.
sales reports - allows you to analyse what is selling, what isn't, and your stock levels to help make decisions on where you're going next.
inventory management - you can see at a glance what your stock levels are.
make accounting easier - all your sales are in one place, ready for importing into your accounting software.
employee management - if each employee has their own login, you can see their individual sales and identify when they are meeting sales targets.
faster checkout - a POS system gives customers a faster checkout process, which makes them happy and you more productive.
Next we look into how to know when it's time to start using a POS system in your business.
Should your business use a point of sales system? A general guide would be, if you are struggling to keep track of sales and stocks manually, then yes you need one.
A point of sale system will make life easier for you and your employees - and ours is free for our customers too! Our free POS system offers you:
synchronised inventory
unlimited users
can use any printer
all devices and bar code readers supported
multiple payment options
order fulfilment
synchronised vouchers
low stock count monitor
Posted: Friday 16 November 2018