Is it best to sell on Etsy, or to have your own eCommerce store with Website World?
We'll walk you through the pros and cons of having an Esty store and your own website using Website World's eCommerce platform, to help you make the decision which makes the most sense for your business. This will include things to consider such as costs, SEO capabilities, payment gateways, control over how your products are presented and your marketing options.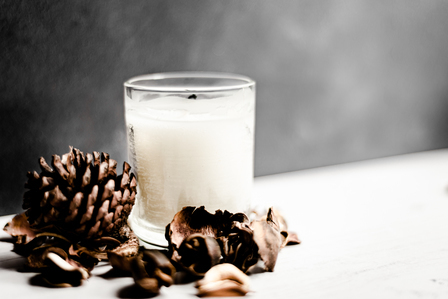 Pros and Cons of Selling Using Etsy
Etsy is an online marketplace where businesses from all over the world can create their own 'shop' and list products to sell. Etsy is very well known, particularly in the United States, has around 1.7 million users and 33 million buyers. While the number of visitors to the Etsy marketplace each day is a huge plus, the downsides are that you are competing for the attention amongst potentially hundreds of other businesses selling similar products to yours at the same place and time.
With Etsy promoting its own internal payment gateway Etsy Purchases, they are in control of when you get paid. The collapse of Silicon Valley Bank resulted in Etsy needing to delay payments to sellers, which lead many to look into selling online through their own website instead.
Pros of Selling Via Etsy
Esty is a well-known and trusted brand you can piggyback off
Thousands of customers visit Etsy daily
Etsy will take orders and payment for you
It's quick to load products and start selling
Etsy provide payment gateways for your customers to use
Cons of Selling Via Etsy
Payment options are limited, as Etsy recommends and promotes its Etsy Payments option.
It is hard to make your brand stand out in the marketplace
You have a lot of competition in getting visitors to your Etsy store
Etsy changes a fee to list products on their platform and another transaction fee upon a sale
You can only sell handmade items, craft supplies or vintage goods
You are not in control of the content on the Etsy website
Pros and Cons of Selling Using Website World's eCommerce Platform
When you have your own website, you control almost everything about it. When you choose Website World to build your website with, you'll be able to pick exactly how your website looks and what it contains. You'll also have your own website domain name and email address.
Pros of Selling Via Your Own Website
You can design it anyway you like
You can sell (almost) anything you want
It is easy to set up your own website using our drag and drop templates
Multiple payment options and gateways are available
You get access to bulk email sending capabilities
You get a personalised email address
You have no on-site competition
Cons of Selling Via Your Website
You are responsible for getting visitors to your website
There is a monthly hosting fee and yearly domain purchase
You need to design your own website or hire someone to do it
You will be the point of contact for all your visitors
Creating Your Online Shop with Website World
It's easy to create your own eCommerce store with Website World, and make changes whenever you like. With a New Zealand based support team available via phone, email and in our Facebook group, you'll have all the help you need to build and grow your online store.
You could also use both, therefore getting the benefits of Etsy, plus organic traffic to your own website. Also, it is more likely that you will have better rankings for your own products on your own website, than competing with Etsy.
Grab yourself a free trial with us today and see for yourself all the wonderful tools you'll have available to sell your products to your customers.