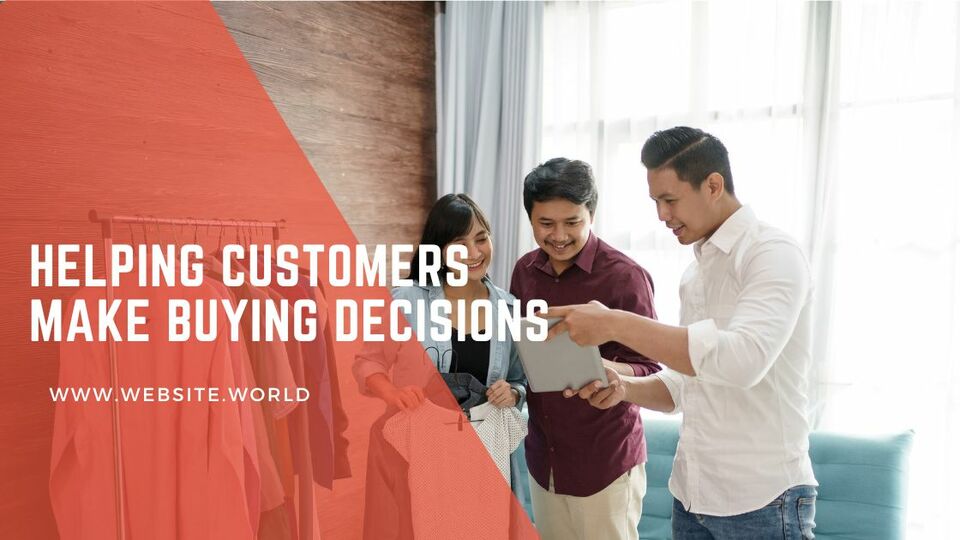 Your eCommerce website exists to sell your products online, as well as building up your brand's authority. It makes sense then that you want to increase your sales, which we have discussed in our previous articles Free Freight & Other Tips To Increase Website Sales and Easy Ways to Increase Online Sales Through An eCommerce Store. The next step is to then work on speeding up your customer's buying decision. Ideally you want them to purchase your products on your site now, not after searching online for alternatives. After all, once they leave your site, they may not come back! Today we're discussing the reasons why people buy things, plus share ways you can help them decide to purchase from your website faster.
What Makes a Customer Want to Purchase Your Products
In order to speed up your customer's buying decision, you first need to know what motivates them to purchase from you in the first place. As often your website is all a customer has to make that decision, it's important that it looks great and is easy to use. Images and photos are perfect for this and we share some great tips on how to use these successfully in our article Guide to Using Images on Your Website. But what other factors are in play when it comes to deciding to buy? Well, they can include:
well designed website - a website which is easy to navigate, has plenty of white space, is well branded, attractive to look at and easy to read is preferable.
SSL certificate - customers want to know that their contact and payment details are safe, which is what a website SSL certificate provides.
lower prices than competitors - price is certainly a key factor, and the majority of customers will thoroughly research the cost of a product from multiple websites before making a purchase.
brand name recognition - well known brand names have an advantage over those which are lesser known. For example, a customer is likely to use the brand name and the name of a product in a Google search to get highly specific results. A website of a well known brand is also likely to be seen as more trustworthy, which increases conversion rates.
Ways to Speed Up Your eCommerce Customer's Buying Decision
Now that we know some of the reasons why customers buy products, you can use this information to encourage them to buy faster. There are several strategies you can try, including:
limiting the availability of stock on your site by showing the number of an item you have left
demonstrating to your customer through videos, photos, text and testimonials how buying a product will improve their life now
have a discount with a clear end date
use social proof to show that 'real people' received benefits from buying and using your product
show alternative products, explaining what your product offers which the others don't
provide lots of additional information via internally linking to other pages on your site, showing why the customer should trust you
make your product options and pricing simple, as too many choices makes decision making harder
a range of payment options, including buy now and pay later
use loyalty points to encourage repeat purchases
reach customers in multiple ways, such as on social media, email newsletters, blogs and other web content
For more help in increasing eCommerce sales, don't forget to check out our helpful blog articles and sign up to our free monthly newsletter.