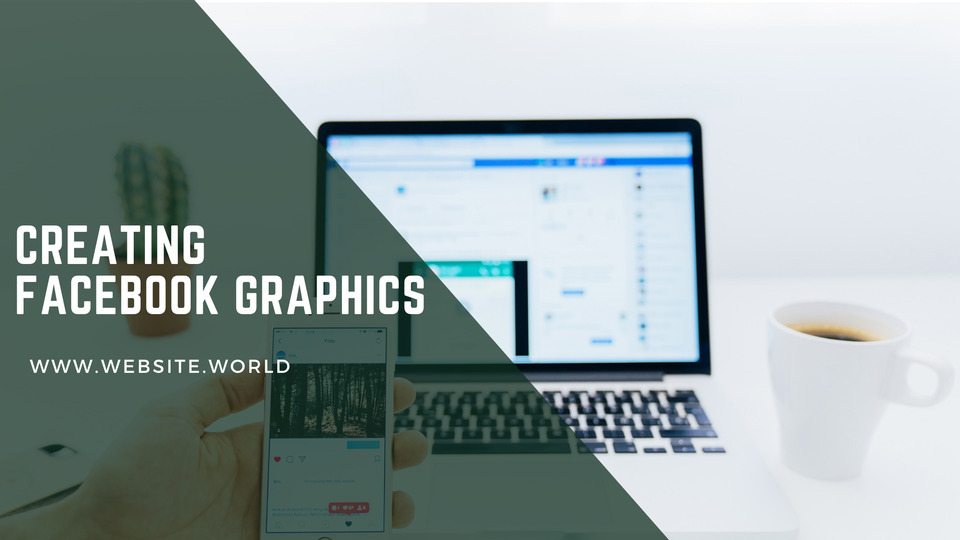 Why Do I Need Facebook Graphics?
Graphics play a huge role in social media with up to 60% of all social media posts made up of pictures (Kim Garst). With that staggering figure, if you are posting more text than graphics, your messages are likely to get lost amongst all of the other posts demanding your audience's attention.
How Do I Create Facebook Graphics?
Creating great graphics for your Facebook page is a lot easier nowadays because of the large number of websites offering online graphic creation software which pretty much does the work for you. There are plenty of both free and paid graphic creation websites, such as these popular ones:
Canva offers a large number of free images, as well as free grids sized correctly for both Facebook posts and timeline covers. At US$1 for each of their paid images and grids, it's not going to break the bank if you can't find the perfect free one either.
PicMonkey helps you create great graphics by providing the chance for you to add frames and text to your photos, as well as the software for you to edit your photos for free. There is a paid option too, which gives you access to additional photo editing features and graphics.
LivLuvCreate helps you to create quotes for your Facebook posts by providing you with a range of images to choose from (or you can upload your own) and then put them onto one of the layouts they offer. You can then add text on up to three areas of the graphic and add borders or edit the photo if necessary. Creating and sharing Fan Fiction is also very popular on LivLuvCreate.
Quozio is a very easy way of creating great looking quote graphics. You simply write your quote and who wrote it, then choose the image you would like with it. Quozio also has the bonus of having a lot of free pictures to choose from too.
What Sort Of Facebook Graphics Get Noticed?
Have you ever had or seen a social media graphic go viral? There are some key features to be aware of when you are creating your graphics. These include:
Be Consistent
Use the same fonts, colours and logo on each of your graphics. This will help your graphics to be easily recognised by your audience, which encourages more interaction and sharing. Also posting a certain type of post at the same time every week works well in obtaining a regular following.
Use Frames or Grids
Frames and grids help your images look more professional and give order to your images. If you have some text you'd like added, it is easy to add on top of it using Canva or one of the other graphic making websites.
Edit Your Photos
Editing or filtering your photos can give you outstanding results. Filters can help you give consistency to your images and are a great way of making your text stand out. If you use the same editing and filtering techniques, it is also a great way of keeping your graphics consistent.
What other online graphic creation websites have you used before? Have you found any great tutorials on using them you'd like to share with us?