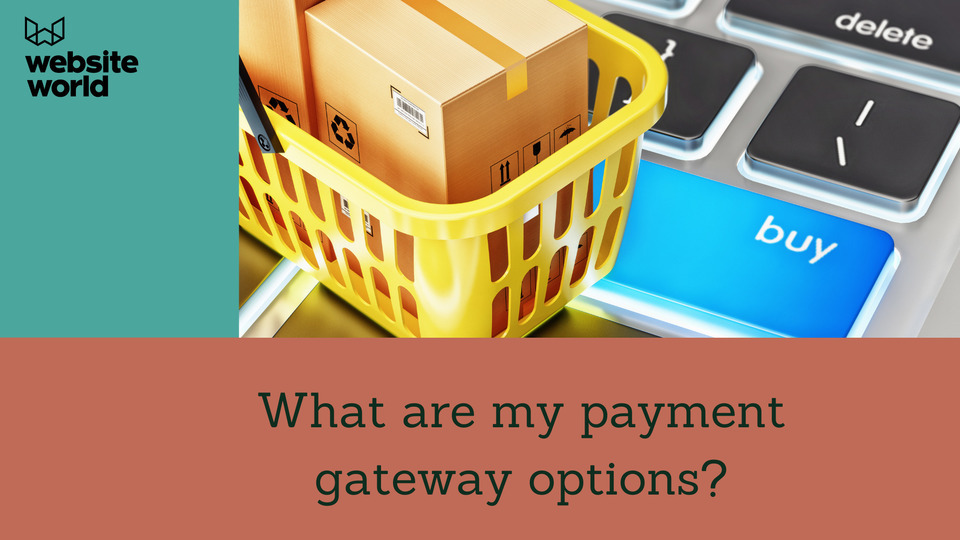 Payment gateways are like the middleman between your website and your customer's bank. When the customer chooses to pay via credit card, the payment gateway takes over, encrypts their data, sends it to their bank who then accepts or declines the purchase. The bank then tells the payment gateway the result of their decision, which passes this on to your website, and your website then lets the customer know. If the payment was declined, the customer has the option to try again or pay by a different method. If the payment was accepted, then you are paid that money according to the agreement you have with the payment gateway. We recommend reading our article on how payment gateways work and what they are for further information.
Your Payment Gateway Options
The Website World shopping cart has free integrations with a variety of payment gateways. Of note is that some payment gateways will charge you (the merchant) a monthly and/or per transaction fee directly, which is unrelated to our website hosting fees.
Some of the most popular payment gateway solutions used by our merchants include:
You are able to select one or even multiple payment gateways for your online store. There is also the option to allow customers to pay via online banking and direct debits, though these are not payment gateways. Instead we provide your customers who select this option with your bank details with their order details. Remember that it is your responsibility to confirm payment has been made and you can do this via your chosen payment gateway. We pass on the details of what your payment gateway gave us in terms of whether the payment was accepted or not. As Website World is completely separate from all payment gateways, we have no way to access the customer's payment information. We recommend you read our article which explains what a payment gateway is and how it works for further information about this.
If there is a payment gateway which we are not currently integrated with, please contact us directly so we can look into a possible integration. Otherwise, our list of integrated payment gateways is continually being added to, so please check back regularly.
Posted: Friday 17 December 2021