Installments - Provide customers the ability to pay with 4x fortnightly payments.
Available to your customers in Australia, New Zealand and the United States.
Merchant Fees: Afterpay charges a transaction fee of approximately 6% + 30c. Their sales team will confirm your specific rate on a case by case basis.
When contacting Afterpay, their customer support may ask you what platform you are using. You should say "Website World". If they say ours is "not a compatible platform", please ask them to ask their manager, stating that you have been reassured that our platform is registered ecommerce platform partner. And also contact our support team.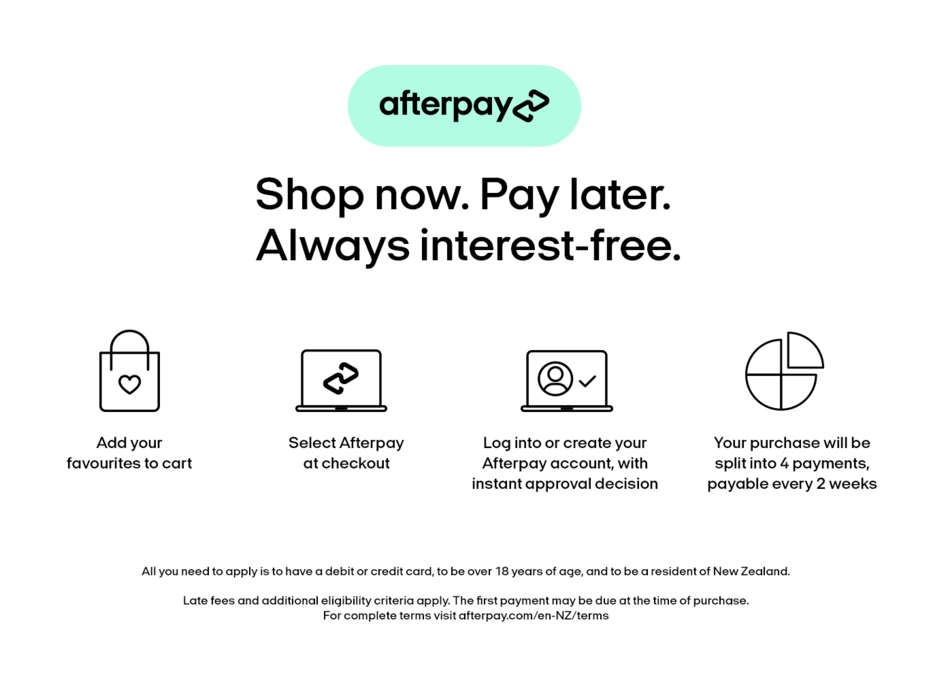 Enquire Directly to Afterpay
What Platform Are You Using = "Website World"