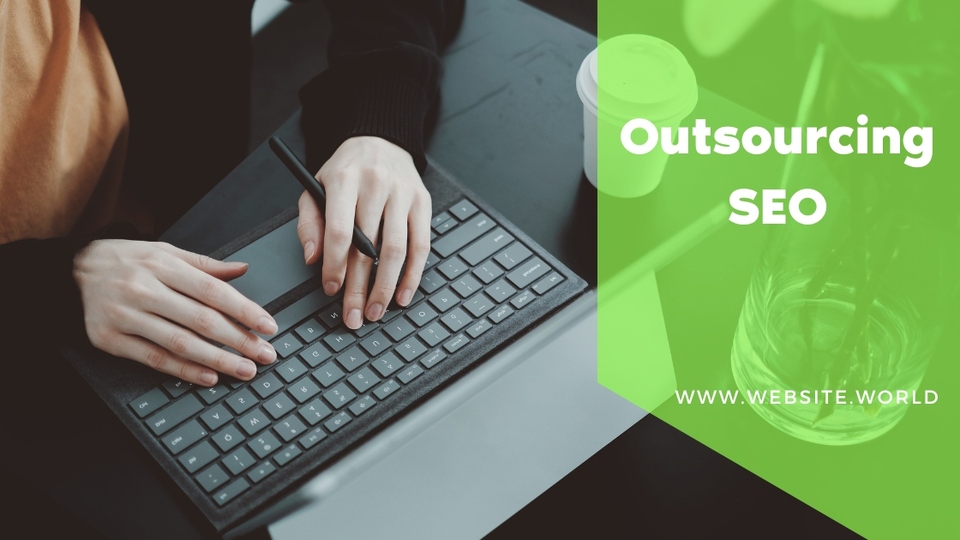 If outsourcing your SEO is on your to-do list, brilliant! Before you start hunting for and choosing an SEO professional to hire, knowing a bit about the basics of SEO is essential. We're not talking about being skilled enough to do your own SEO work, but to instead be knowledgeable enough so that you know what you are paying for and how to find out if it is working or not.
In this article we're going to explain the main reasons why businesses like yours outsource their SEO work, plus tips on finding the right SEO professionals for your business needs.
Top Signs You're Ready to Outsource Your SEO
In a nutshell, outsourcing your SEO means you are prepared to pay a person or company to manage your online presence. As well done SEO isn't cheap, a lack of finances is the main reason why business owners tend to focus on DIY or other in-house solutions first.
This makes having enough income to use one of the top signs that you're ready to outsource your SEO. Other signs may include:
you don't have the time undertake regular SEO work for your website
you have little understanding about how to do your own SEO work, and no time to learn how to
you are not getting the results you want from your own SEO efforts
you are unsure about where to start with your website SEO
you would rather focus on completing other tasks
you want to get your SEO up and running quickly
Once you have identified that now is the right time to begin SEO outsourcing, you next need to make some decisions about it, which we'll cover next.
Things to Know Before SEO Outsourcing
A quick search of Google will bring up hundreds of SEO professionals and companies. Choosing the right one for your business is where things can get tricky. To help you begin your selection, there are a few things you'll need to know about an SEO provider before investigating further:
what is their cost? Detailed pricing is important to know as what you understand is going to happen and what they know can be two different things.
what have they provided for others? You'll be looking at case studies, client testimonials and online portfolios to see evidence of their experience and skills.
how will they communicate with you? Find out how often they'll be in touch with you, what they will report upon and how you can seek further clarification if necessary.
check if a contract is required. SEO is an ongoing job often requiring the use of a contract and monthly payment. Be sure to read the contract and make any changes first before signing.
Once you've selected a few SEO professionals to investigate further, you'll be needing a list of questions to ask them. Here are some to get you started:
how exactly are you going to improve my online rankings?
will you be doing the work, or do you outsource it to another company?
can I talk with some of your past clients?
how do you measure the results of your SEO campaigns?
how do you choose the keywords to focus upon?
which type of SEO do you focus on? Off page, on page or technical?
after the initial setup, what work do you do each month for my website?
how will you build links for my website?
how will you identify what my SEO needs are?