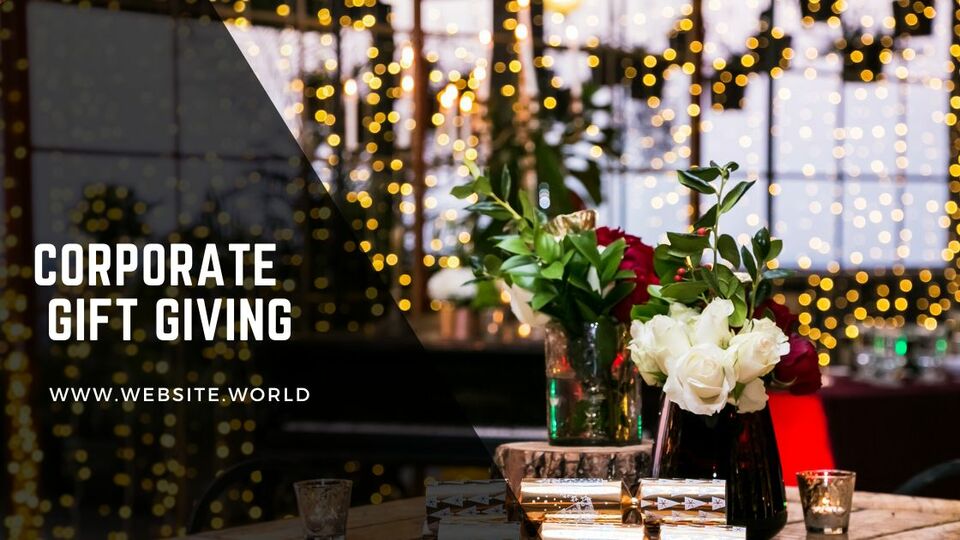 Christmas time corporate gift giving is alive and well in New Zealand. While there definitely has been a move towards companies donating money to charities in lui of corporate gifts, it's still the norm (and often expected by clients) for businesses to give a gift at Christmas. The questions of what is the best gift, how much should I spend and whom should I give one to then appear. We'd thought we'd help you iron out the answers to those questions.
Why Does Corporate Gift Giving Happen?
Welcome to the world of corporate gift giving, a relatively new name for something which has happened for many years. Businesses have been giving gifts to others for many reasons. Years ago though, it was the norm that businesses gave gifts to help 'ease the way' with and make a favourable impression upon those holding the power. While this practice still occurs today, it's often seen as a form of bribery and not favourably thought of.
Today they are commonly given in appreciation for the support a valued customer has given over the year. Often they are branded with the business' details and are accompanied with a card. Many business owners hope that this acknowledgement will weigh in their favour and that the customer will continue to work with them during the following year.
Who Should Your Business Give Gifts To?
Giving presents to customers or clients at Christmas time isn't for every business. It would be silly to give a present to everyone who purchased from your website, or someone who ordered a service several months ago. But then again, the decision of whom to gift to is one which your business must make on it's own. Here are some thoughts to consider when making your decision:
who are your major clients or customers?
who has purchased from you often?
who would you like to continue having as a client?
whose business do you value?
who would you like to build a stronger relationship with?
are there any suppliers or employees you would like to give gifts to?
It may be weird to consider and some may not want it to be a factor at all, but who do you think you will recoup the cost of the gift from? You will also need to consider how much you are willing or able to spend on a present.
How Much Should You Spend On Corporate Gifts?
When figuring out how much you should spend, there are two questions to answer first:
what is your total gift budget?
how many people are recieving a gift from you and who are they?
Your total budget and how many gifts are needed will determine what type of presents you will give. Some businesses have a gift giving guide policy, where it is stated what amount can be spent and even for whom. For others, it depends on what management say and of course, how much you have allocated to present purchasing. Here in NZ, many businesses choose gifts of less than $100 in value.
What Are the Best Corporate Gifts?
Finally the next question then becomes about what the best presents to give are. Once again, the type of item may be dictated in the business' policies or decided upon by the boss. If you are able to choose yourself, it would pay to check the IRD's website regarding which types of gifts are tax deductible too. As for the best corporate gifts, there are plenty of options around, including:
branded items - often the first choice for businesses, a product which is useful and can be branded with a logo or tagline
food and drink - remember that these are usually only partially tax deductible as a gift
personalised items - you select gifts which are personalised with either the person's name or it a physical item chosen just for them based upon what you know about them
eco-friendly product - whether it is a living gift or an item made from recycled materials, these are always popular
functional gift - one which can be and will be used by the recipient, which usually makes it an item they would purchase themselves or one they would want to purchase