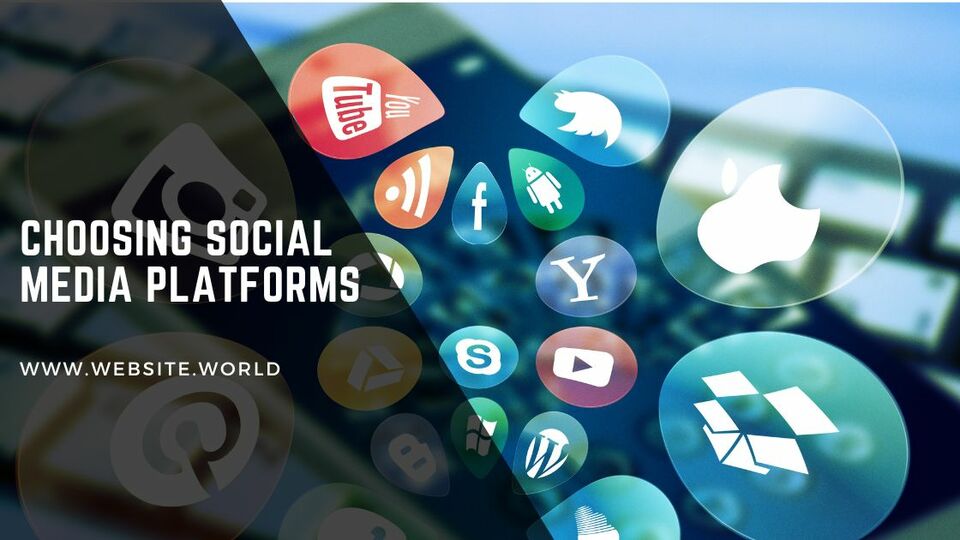 What social media platforms do you use? Facebook and Instagram? TikToc and YouTube? It would be understandable to think that your target audience also use the same platforms. But they might not.
Each social media platform is targeted at a specific gender and/or age group. By firstly doing your research and finding out what audiences use each platform, you will be well placed to choose which ones your business will use.
What Are NZ's Most Popular Social Media Channels?
As of January 2019, the most often used social media platforms were:
Facebook - 57.4%
Pinterest - 24.42%
Twitter - 8.76%
Tumbler - 2.89%
YouTube - 2.52%
Instagram - 2.25%
In New Zealand, most of the information a business receives regarding social media platforms comes from overseas. The problem with this is that it is based on statistics about people who don't buy our products or services, and who often have very different preferences. For instance, channels such as Reddit and WhatsApp are not understood well by NZer's, so they are not used. Yet, many overseas social media experts recommend they are included as a part of your marketing strategy.
Knowing what's used by locals helps you decide which platforms you will focus your attention upon. However, just knowing the statistics isn't enough. You need to know which channels your target audience are using and use those specific ones yourself.
Identifying Which Social Media Platforms Your Business Should Use
We've all got our personal favourite social media channels, and our choices of these will usually vary depending on demographics such as:
age
gender
location
education
career
likes and dislikes
finances
availability
content preferences
Because of these factors, you can make generalisations about the type of people who use a certain channel. American internet researchers in have collated information based on 'adult internet users' in the USA. While not NZ based, it does feature a large number of participants, so is probably similar to what we may see here in NZ (while this was the most recent research we could find, it was completed in 2015 so things will have changed):
Facebook - 66% men and 77% women are users, usage drops at age 65, rural communities use it less than urban and suburban communities
Pinterest - 16% of men and 44% of women are users, most users are aged between 18 and 49 years of age, and tend to have higher incomes.
Instagram - 24% of men and 31% of women are users, and most users are under 29 years old.
LinkedIn - 26% of men and 25% of women are users, most aged between 18 and 64 years, and live in an urban or suburban community.
You could also a tool such as Buzzsumo to find out what content gets your competition a lot of engagement on social media. Or try Sprout Social to find out more about your current follower's demographics.
In conclusion, your business' best social media platforms are those which your target audience are using. Be sure to back up your choices with data before making any decisions and if you need help, contact a social media professional.