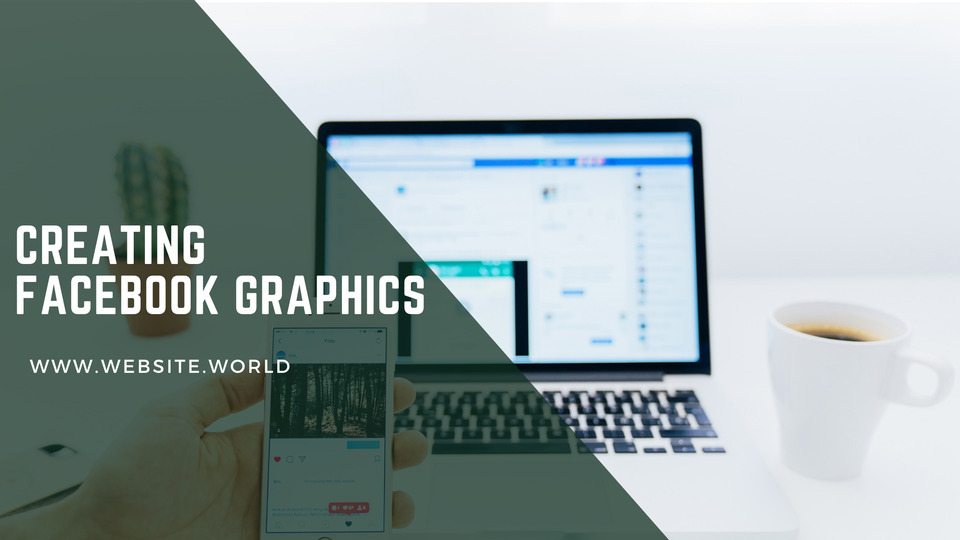 Why Do I Need Facebook Graphics?
Graphics play a huge role in social media with up to 60% of all social media posts made up of pictures (Kim Garst). With that staggering figure, if you are posting more text than graphics, your messages are likely to get lost amongst all of the other posts demanding your audience's attention. Using branded graphics is even better, because you are immediately letting people see who is posting, growing your brand recognition and online presence.
Some choose to create unique graphics just for Facebook, others use the same for both Facebook and Instagram as they are similar in size. The exact size recommended by each platform does change often, making it important you check with each individual platform before you begin designing your graphics.
Tools to Create Branded Facebook Graphics
Creating branded Facebook graphics (or graphics for other social media platforms) is easily done using one of the many available online design websites. With both free and paid options, you can choose the one which meets your budget and you find easy and convenient to use. Here are some of the most commonly used tools to create branded Facebook graphics.
PicMonkey helps you create great graphics by providing the chance for you to add frames and text to your photos, as well as the software for you to edit your photos for free. There is a paid option too, which gives you access to additional photo editing features and graphics.
Quozio is a very easy way of creating great looking quote graphics. You simply write your quote and who wrote it, then choose the image you would like with it. Quozio also has the bonus of having a lot of free pictures to choose from too. Unfortunately there are limited options for personalised branding in your designs.
Adobe Express is a free downloadable graphic design app available for both android and Apple devices, with a paid version available. It has templates available to use and offers a range of tools besides creating Facebook graphics.
Visme is similar to Canva and PicMonkey in that it has templates you can use and has both a paid and free membership option.
Tips for Creating Eye Catching Facebook Graphics
There are several key things you will need to include in your Facebook graphics to ensure they are noticed and remembered, as well as some general things to follow:
Be consistent - use the same fonts, colours and logo on each of your graphics. This will help your graphics to be easily recognised by your audience, which encourages more interaction and sharing. This is called used your style guide or brand guide. If you don't have one of these, chat with your graphic designer to have them create you one, or write up your own guidelines first.

Edit your photos - editing or filtering your photos can give you outstanding results. Filters can help you give consistency to your images and are a great way of making your text stand out. If you use the same editing and filtering techniques, it is also a great way of keeping your graphics consistent. If your photos are not of a high quality, consider using stock photos instead. Canva for example, has stock photos available that you can use.

Use the correct post dimensions - check for the latest dimensions on Facebook image sizes for posts, page cover images, stories etc. This will ensure that your graphics fit correctly where you post them and avoid being rejected by Facebook.

Create a variety of content - from quotes to tips, infographics to photos, use a variety of content within your graphics. Pay careful attention to colours and contrasts, plus typography to ensure it remains on brand and is appropriate for each graphic goal.
What other online graphic creation tools have you used before? Have you found any great tutorials on using them you'd like to share with us?