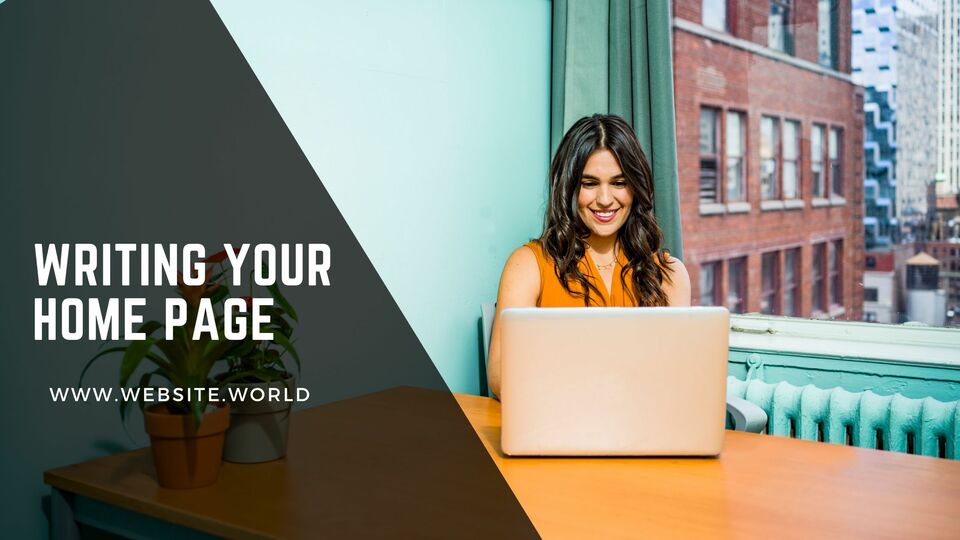 You've designed your website: it's now time to write your home page content and make it perfect. For most websites, the home page is the one which receives the most traffic. If it fails to make a good impression both with the way it is presented and the information it contains, visitors will go elsewhere.
There are several things you can do to improve the content on your home page and today we're sharing seven ideas with you, plus details on how to make it SEO friendly.
7 Tips for Writing Exceptional Home Page Content
Not only does your home page content need to satisfy the needs of Google and be SEO friendly, but more importantly needs to resonate with your visitors. Here are seven ways to help you do that:
Create a great heading - your home page heading needs to tell visitors what your business offers them. Aim for it to be short, sharp and focused. It should also contain your page's keyword phrase and be set as an H1 or Heading 1 type of heading.
Describe the benefits - immediately explain how your product or service can solve your visitor's key problem. This is important because you are selling a solution first, then the product or service second.
Use keywords - keywords are not dead. You should be using your main keyword for the home page in it's heading, meta tags and page text.
Use a call to action - what is it that you want visitors to do upon reaching your home page. Spell it clearly out to them, be it in text, hyperlinks, graphics or buttons.
Use your visitor's words - just like the rest of your website copy, you need to use the same vocabulary as they do. Write naturally, like you would if you were speaking directly to them, in the words they would use themselves.
Break it up - web visitors are scanners. They look for the information they need by quickly scanning the page. If they don't find it instantly, they'll go elsewhere. Help them find the content they are looking for by using headings, sub-headings, bullet points and short paragraphs.
Add testimonials - social proof is just one of the ways you can build trust with your web visitors. Give it to them on the home page and show them right from the start that you are worth doing business with.
How to Write SEO Friendly Home Page Content
Before you write it, you need to know what SEO friendly home page content is. Well, in short, it's text which is found and ranked highly by search engines. It is text which explains to Google (and your visitors) what it is that your business has to offer. It contains your keyword phrase, answers key questions your visitors have and tells them what to do next.
Therefore writing it isn't that much different than how you would write SEO content for your other pages - except for one thing. Your home page content needs to be exceptional!
Once again, start with your headline and first sentence. Studies have shown that it is the first five to 25 words which are the most powerful on a home page at promoting your business. Then remember to:
use keyword phrases
correctly identify the heading as an h1, h2 or h3
give your graphics and images useful filenames
provide a clear call to action
complete your meta tag information