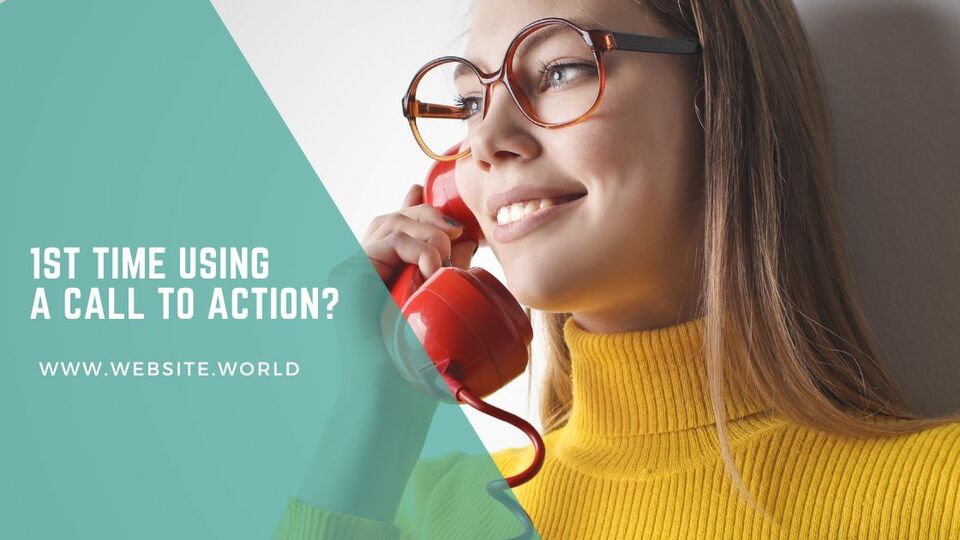 Ever been asked if you're using calls to action and not known what to answer? Maybe they're something you've heard of, but don't know what they are? Or you could be using them, but with mixed results. As well as showing you some examples of them, we're going to explain:
What calls to action (CTA) are

Writing & Using CTA on your website
What Are Calls to Action?
Calls to action or CTA is a sentence or an image which tells your website visitor what to do next. This could be to check out a specific blog, download your eBook, sign up to your mailing list, put your product into their shopping cart or even send you an email. The trick is to craft a CTA which is so appealing, your visitor is compelled to follow your instructions.
There are four things which make a clickable call to action. They are:
Noticeable – it needs to be seen by your audience. Making it small or using the same colours as the rest of your copy just won't be seen. Read our article How to Choose a Colour Scheme for Your Website for advice on great colours to use on your website.

Compelling Text – click here or submit just won't cut the mustard. You need to create copy which makes people want to click. This means using actionable verbs and jargon free phrasing to get their attention.

Known Factors – you need to tell people exactly what they will get when they click on your link. This removes the unknown and increases click rates.

Specific Landing Page – while a CTA can lead to any website page, creating a specific landing page on which people arrive after clicking your CTA gets better results.
Writing & Using Calls to Action on Your Website
When it comes to designing you call to action, it will most probably be a button a clickable button or graphic. You will need to consider your CTA's:
Size – if it is big, it will be noticed.

Space – the white space around your CTA helps it get noticed. Crowding it with other text or images makes it hard to get noticed.

Location – research has shown that the top left of a page is the best place to put your CTA.

Contrast – using colours and fonts which are different from your usual ones help your CTA get seen.
But don't forget the text you use in your CTA either. Research has shown that it is equally important! Our tips are:
Use verbs – prompt your readers to act

Use numbers – this helps tell readers exactly what they'll get when they click, as well as increasing click rates

Short & sweet – 90-150 characters is a good length to use

Avoid terminology – keep things simple and avoid using technical words. Instead choose words such as review, why, insights, analysis, questions, answers, top and best.
Here are a few of our favourite CTA examples:
Get the world's best marketing resources right to your inbox! Join more than 817,000 inbound marketers! - HubSpot

Click here to try it free for 21 days! – Beauty Product

Launch. Do not press. (an image of a button below a person with a rocket pack) – Huemor

Get today's specials sent to you now. Please send me today's specials. I love a good deal! – Aquaspresso

Are you doing SEO wrong? Enter your URL to find out. – QuickSprout

Claim your free trial. – Treehouse

Limited time offer! Start a blog today and get $297 in free blogging bonuses! (with a timer countdown clock) – Blogging
Posted: Friday 7 July 2017