Winter has arrived, and this arrival should mean your winter marketing plans kick into action. While our local winter campaigns are not based around the major holidays of Thanksgiving, Halloween and Christmas, NZ businesses still have plenty of winter marketing ideas; and we're sharing some of ours with you!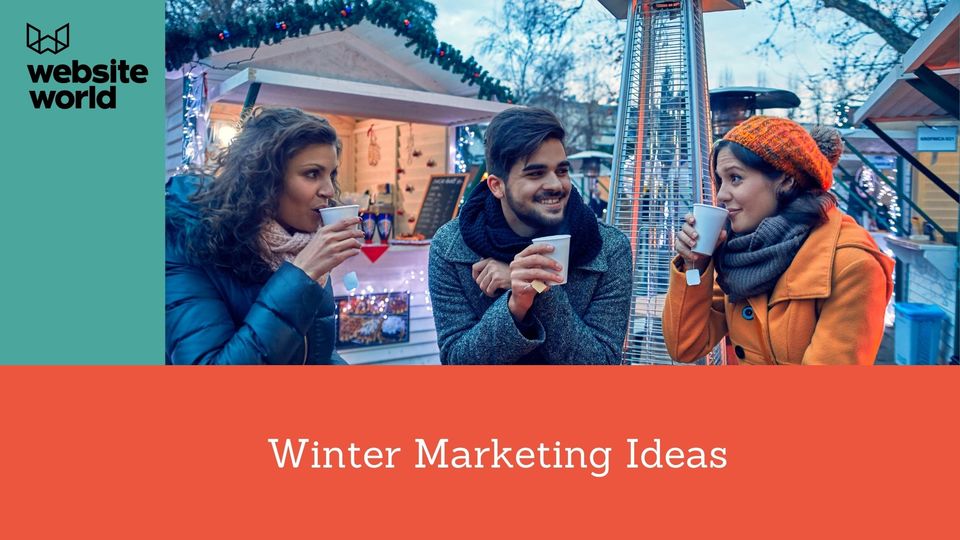 Ideas for Your Winter Marketing Campaigns
Marketing involves getting your business noticed and remembered by your target audience. It could involve paid or free marketing strategies, one off or on-going campaigns, as well as the involvement of 3rd parties. Here are some we thought you might like to consider:
images of your product in winter scenes - set the scene so to speak by staging photos of your product in winter scenes. For instance, have someone wearing the scarf while drinking a cup of steaming coffee. Or the gumboots being worn when splashing in puddles outside. These are great to use within your website, on product pages and on social media.
solving your customer's cold weather problems - what can your products do to alleviate the problems to your customer caused by the winter months? Does it make them feel better, stay warm, relax or comfort them?
encourage shopping online - promote your online store as a great way for your customers to stay home and keep warm, enjoying the convenience of shopping online. With delivery to their door, how could they refuse?
use winter vocabulary - dig out the thesaurus and make a list of all of the great winter vocabulary you can use within your marketing materials. Nourish, cosy, warm, snuggly...
winter themed hashtags - create some winter themed hashtags for social media, or do some research and find ones that are used already within your industry.
winter giveaways - offer a winter giveaway or join up with other businesses to create a big one together. This is a great way to draw attention to your winter specific products.
develop a winter product range - if you don't have one, make one! Even swimming togs can be promoted successfully during winter with some creative marketing. For instance, brightly coloured togs can chase the blues away! Why not use the opportunity to cross sell products, such as coffee mugs with woollen blankets, by grouping products into winter themed categories on your website?
share the warmth offers - set up an affiliate program where customers can earn discounts from your store by promoting your products to their friends and sharing their specific affiliate code to use.
hibernation season - for those customers who just want to stay at home and hibernate, introduce them to products that they may not have noticed before. Promoting the benefits of these products, such as winter entertainment with magazines, warmth from clothing or blankets, delicious winter themed food - the options are plentiful.
Your next decision will be which marketing channels you should use. These marketing articles will certainly give you some ideas:
For further ideas, make sure you check out our eCommerce blog, which is continually updated with new articles to help you sell online.
Posted: Monday 16 May 2022