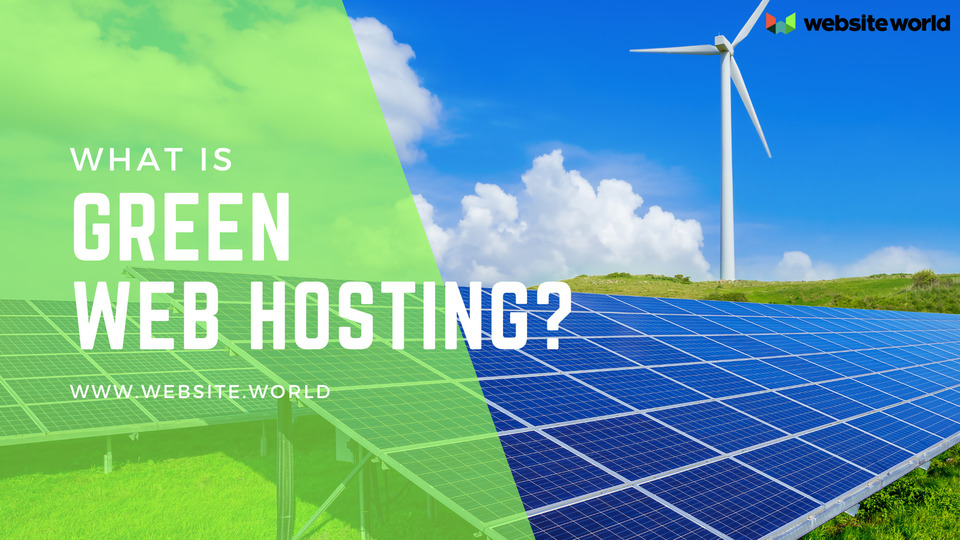 Website World are proud to offer our customers green web hosting, as we have achieved and will continue to maintain our net carbon zero footprint. To provide green web hosting, a web hosting provider must be committed to reducing or mitigating the environmental impact caused by the data centres they use. We have achieved this through two distinct actions: choosing an environmentally friendly data centre service and purchasing excess carbon offsets to obtain a VER or carbon offset certificate.
Green web hosting refers to a website host who is proactive about providing an environmentally friendly method of hosting their customers websites, while reducing their own hosting carbon footprint. The two internationally used ways of identifying a green web host:
Renewable Energy Certificates (REC) - using renewable energy to power their chosen data centres and facilities
Carbon Offset Certificates (VER) - buying carbon credits to offset their carbon footprint
Of course a green host can also choose to do both, purchase more carbon credits than they use and create additional renewable energy for the grid.
Why Do Web Hosts Go Green?
Data centres are usually enormous buildings filled with racks of servers. It is upon these servers that the content from the internet is hosted, such as your website. The data centres use energy to run its servers, which then create heat as they work. This requires the use of cooling systems to reduce and control the temperature of the building.
Many web hosts outsource their hosting to dedicated data centres rather than build their own, as not only does it reduce energy usage, it also means lower hosting fees for their customers. We have chosen to use AWS as our majority data centre because they are committed to reducing the carbon footprint of their data centers and are on track to powering their operations with 100% renewable energy by 2025.
AWS also provide us with an official report as to the carbon footprint of our data center service usage with their carbon footprint tool. Using this tool, we are able to continually track and measure our hosting emissions with AWS, and achieve a net carbon zero footprint.
By reducing the environmental impact of our web hosting, we can assure our customers that their website is 'green' and as such, can tell this to their customers.
Offering both international and New Zealand green web hosting, we are proud of our contribution in caring for our environment. We would love to help host your website with our sustainable hosting service, either with our powerful website builder or a WordPress site. We can help migrate your website to our platform, and can even host your domains too. Get in touch with our friendly team today and together we'll all enjoy a greener future.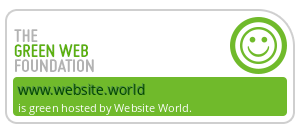 Posted: Wednesday 29 June 2022