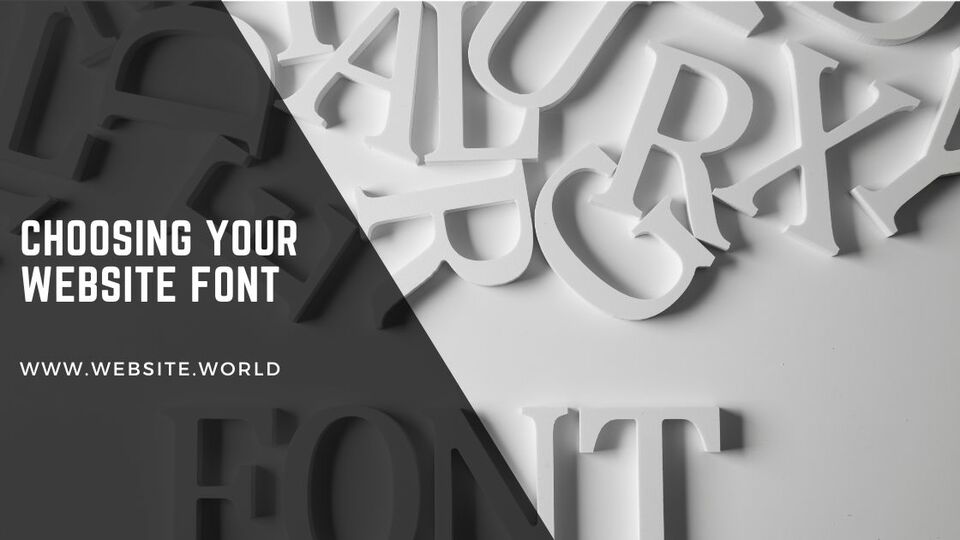 There are literally hundreds of different fonts available to use on your website. How do you choose which ones to use, and are there any which are more suitable than others? The power typography can hold on your website is huge, and we're not just talking about the words it spells. We look into how to choose the best fonts to use within your website, and list the most popular fonts businesses use.
Choosing Fonts for Your Website
The saying beauty is only skin deep can refer to fonts too! There are many different components to consider when choosing your font and here are six to get you started:
Check your brand guidelines - these will likely state which font is to be used and where. Brand guidelines are usually made by a graphic designer when they create your logo. However, you can create your own brand guidelines, in which you would list your fonts, colours, graphics, tone of voice and where all of these should be used. If you haven't got any brand guidelines, read our article on the Importance of Business Branding first!
Use fonts which match your brand's tone - for instance, a handwritten style font may suit a pet sitting service, but not a retirement village business.
Aim for three fonts - primary font (the most visible one, used in headers), secondary font (the main text on your page) and accent font (used for specific purposes, such as a call to action). Each font should be unique, but they should work together well.
Consider load times - if you are choosing a font which you import from Google Fonts, think about the load time it will have. If a website doesn't load quickly, users will often move to another one. Keep your uploaded font usage to a minimum to ensure fast loading.
Size - headings and titles should be larger than paragraph text on your web page. At Website World, each of our text types have been pre-determined to make this easy for you, but you can manually adjust them if required.
Readability - to be of any use, the fonts you choose must be readable! Ask others for their opinions on your font's readability, as it's not just you that will be reading your website.
The website Typewolf is a great resource when choosing fonts. It lists common fonts and their alternatives, different classifications of fonts and look books to help you choose fonts which compliment each other.
Popular Fonts for Websites
A website font has to do two things. It must be readable, and it must work with your brand. As the best ecommerce solution for your business, we recognise that your website needs to use these fonts, which is why we offer a range of preloaded fonts, plus give you the ability to upload other Google fonts too. Here are a few of the most popular fonts we've seen used on websites:
Arial
Helvetica
Times New Roman
Times
Verdana
Courier
Palatino
Georgia
Bookman
Comic Sans MS
Arial
Black
Karla
Rubik
Remember that with our CMS, you have the ability to import Google Fonts for use on your website too. Visit our comprehensive help website for details on how to do this. For further inspiration on fonts others are using, be sure to check out our recent Go Live sites now.