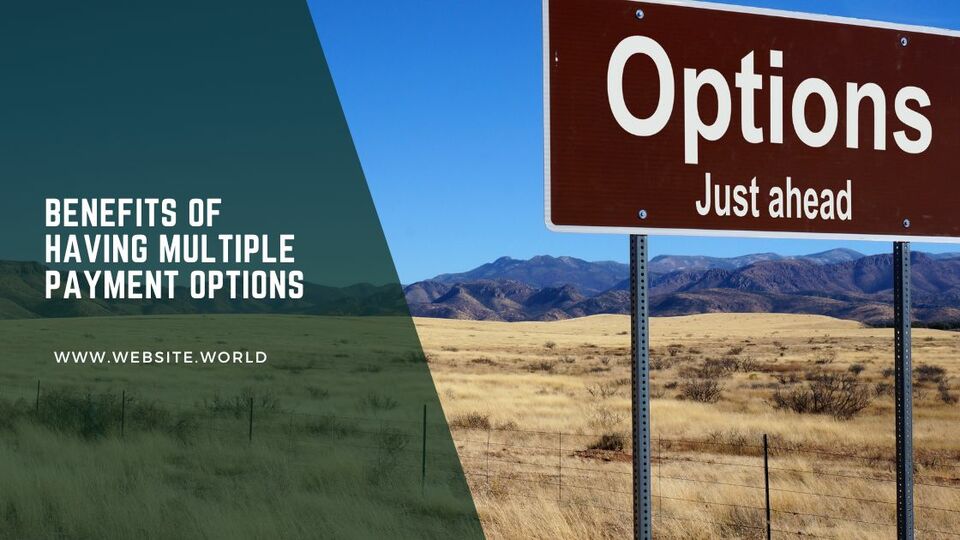 Etsy has sent its users an email in which it gave great reminder of why online sellers should offer multiple payment options: it is delaying deposits to its users due to recent developments with Silicon Valley Bank.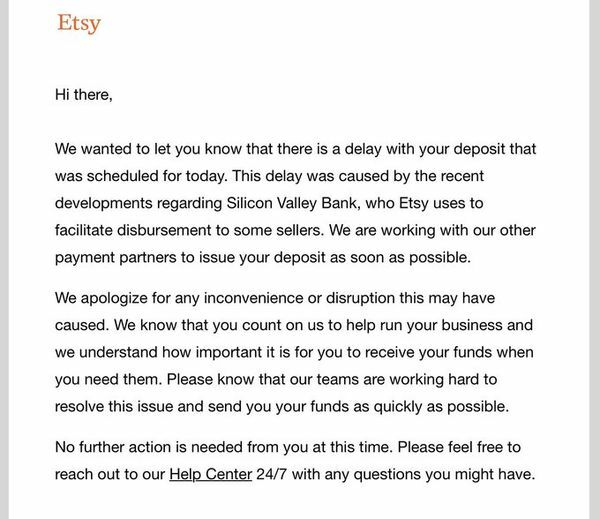 Waking up to an email from your main online selling platform which tells you that you are not getting the money from your sales you expected today is never good. Etsy, who were at the time using the services of Silicon Valley Bank, told sellers that "we recently experienced a delay in our ability to issue payments to some of our sellers. This was related to the rapid and unexpected collapse of Silicon Valley Bank."
The California Department of Financial Protection and Innovation put FDIC as the bank's receiver to help protect the insured deposits of its customers. This happened as a result of the bank's share price dropping 87% in two days.
Because of the quick action of regulators, it does seem as though Silicon Valley Bank customers will get access to their accounts again, and therefore Etsy will be able to begin paying its users again. But this does demonstrate exactly why when selling online, you should be able to accept customer payments from multiple sources. While Shopify does allow website owners to use a few payment methods, it strongly promotes the use of Shopify Payments, which takes it back to only using one payment method. What would happen if Shopify Payments was unable to pay you the money your customers paid for your products?
Benefits to eCommerce Stores Offering Multiple Payment Options
Customers have their own preferred payment methods, and when you offer only one option, you are likely to inadvertently discourage someone from making a purchase. However, when your website has multiple payment options available for customers, you give them choices as to how they want to pay you. By doing so, both parties can reap the benefits of offering multiple payment options, including:
making purchasing appealing to a wider audience - every customer has their preferred payment method. Some like to use internet banking, while others prefer using a well known payment gateway such as Windcave or PayPal. If you have a variety of payment options, they can choose their favourite.
lowering your cart abandonment rate - shopping carts are abandoned for all sorts of reasons, including payment options. It may be that the payment gateway is too slow to process their payment, they don't trust it, they find it hard to use or have never heard of it before.
making the checkout more user friendly - everything about the checkout process needs to work perfectly, and needs to be something the customer trusts. With multiple payment options, the customer can select their favourite without needing to worry about its security or how to use it.
increasing conversion rates - having multiple payment options leads to a better shopping experience. As such, they are more likely to become repeat customers, which again increases your sales volumes.
Your Website Payment Gateway Options
Our shopping cart integrates with several payment gateways. A payment gateway is required to collect the money from the customer's credit card, and deposit the money into your bank account. A payment gateway is typically a bank, or a third party, that specialises in payment gateway solutions. It is the payment gateway and not Website World that charges fees to use.
Some of the most well-known payment gateways you will have available to pick from when using our shopping cart are:
And of course, payment via internet bank deposit is also available. For help in selecting which ones to use, we suggest reading our article on the key features to look for when choosing a payment gateway.