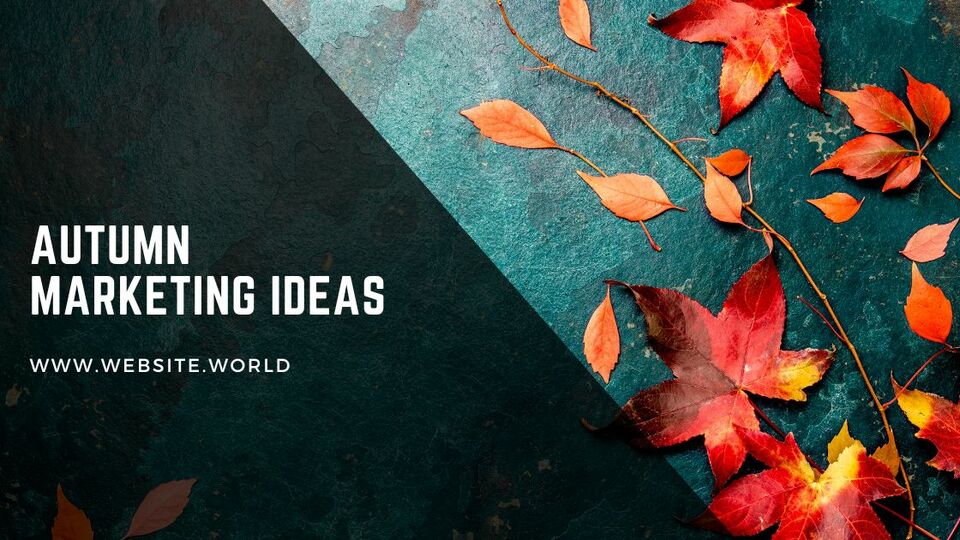 Those hazy, crazy, lazy days of summer, are behind us and it's time to put our top 8 autumn online marketing ideas into action. From your social media content to website theming, autumn hashtags and final summer sales, we've got your autumn marketing all wrapped up.
8 Autumn Online Marketing Ideas
As summer starts to disappear, you need to work to ensure your customer's don't vanish too! By having an autumn specific online marketing plan which demonstrates your understanding of your customers' seasonal buying patterns and needs, you are well placed to take advantage of the marketing opportunities of this cooler season. Here are our top 8 tips for your autumn marketing online campaign:
Embrace autumn - the weather is changing, so incorporate this into your marketing efforts. Add some autumn colours to your graphics, share information about the products that are suited to the cooler weather and show photos of what is happening to the weather in your location.
Use an autumn themed hashtag - people will often search for specific hashtags to find associated information. Research for appropriate and relevant seasonal hashtags you could use in your social media posts.
Promote autumn events - share information about local and NZ wide events that are happening during autumn. This includes Easter (depending on the date), regional anniversary days, school holidays, April Fools Day, Mother's Day and ANZAC day.
Create an autumn shopping guide - just like a Christmas shopping guide, an autumn themed version can increase interest and educate about products relevant to the season. It is also ideal for showing new products and collecting email subscribers.
Hold an end of summer sale - now is the time to shift your unsold summer stock by having a limited time end of summer sale.
Share autumn themed blogs - create some blogs which are targeted for this season. These could be recipes, activities, tips or lists which are useful and/or entertaining for website visitors.
Bundle products together - product bundling helps to encourage customers to purchase not only the product they came to buy, but to also increase their spend and purchase either another of the same or a different product.
Discount or free shipping - the old tried and tested discount percentage or free shipping offer is always a good one. Use an autumn themed word as your coupon code for online shopping.
Are there non autumn themed marketing ideas you could use too? Absolutely. While it can be useful the theme your marketing efforts according to the season (take a read of our winter themed marketing ideas for suggestions too), as long as you have chosen is appropriate for the time, the audience and the product, go for it.
Posted: Wednesday 15 February 2023