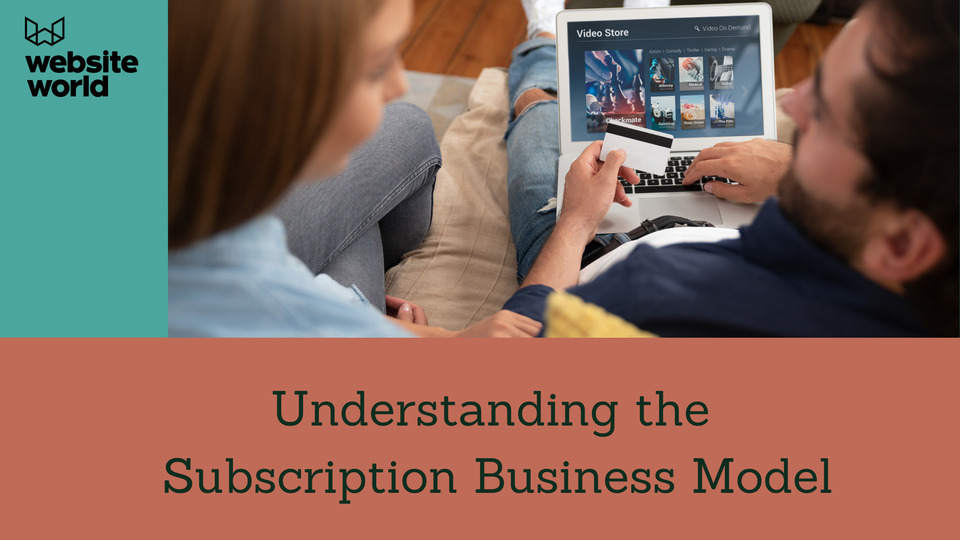 All subscription business models are based around the reoccurring selling of a product or service. There is a huge focus on keeping existing customers rather than seeking new ones, and developing positive, long lasting and mutually beneficial relationships. Most subscriptions are charged either monthly or yearly, and where possible payment is completed automatically via credit card or direct deposit.
There are two main types of subscription business models. The first is when a business offers access to a product such as online software, an app or some other type of content or membership. The second is when the business provides a repeat service where they provide physical products to the customer.
In this article, we'll explore several examples of businesses offering subscriptions, plus look at the pros and cons to help you decide if this business model may be suitable for your business.
Examples of Businesses Using the Subscription Model
There are many types of businesses which use the subscription model successfully, some of which you probably even subscribe to. Popular subscriptions include:
Netflix - for a reoccurring monthly fee, you can have access to all of the content available via their platform. Access is given as long as payment is up to date, and when you cancel it, you lose access. Netflix were so successful with their subscription because it gave customers a lot of value for a low cost and a new experience of binge watching.
Hello Fresh - in return for your choice of meal frequency, Hello Fresh deliver you a box of ingredients and the corresponding recipes needed for you to cook a set number of meals per week. Their success lies in providing a solution to 'what's for dinner?' and making meal prep easier.
Spotify - you receive advertisement free access to music and podcasts via their app, which is successful because it provides users with a huge variety of options to listen to at a low cost.
More generic subscription offerings include coffee, pamper packs, online software, magazines, snacks, toys, razor blades and books. As long as the business offering the subscription provides something a customer wants on a regular basis which is good value, there's a high chance the subscription will be beneficial to both parties.
Pros and Cons of the Subscription Model
There are both pros and cons for choosing to use the subscription model for your business. Some of the key benefits include:
a reliable reoccurring revenue stream
development of positive and long-term customer relationships
a direct customer feedback loop
Some of the negatives for the subscription model include:
need for a strong customer retention strategy
subscription fatigue
need to continually source products and meet customer demand
For further information on operating a subscription model for your business, make sure you read the other articles in our subscription business model guide.