Adding an appointment scheduling option within your website gives your customers or clients the opportunity to make a booking for your services. This is ideal a great option for physiotherapists, hairdressers, massage therapists, cleaners, tour operators and tailors.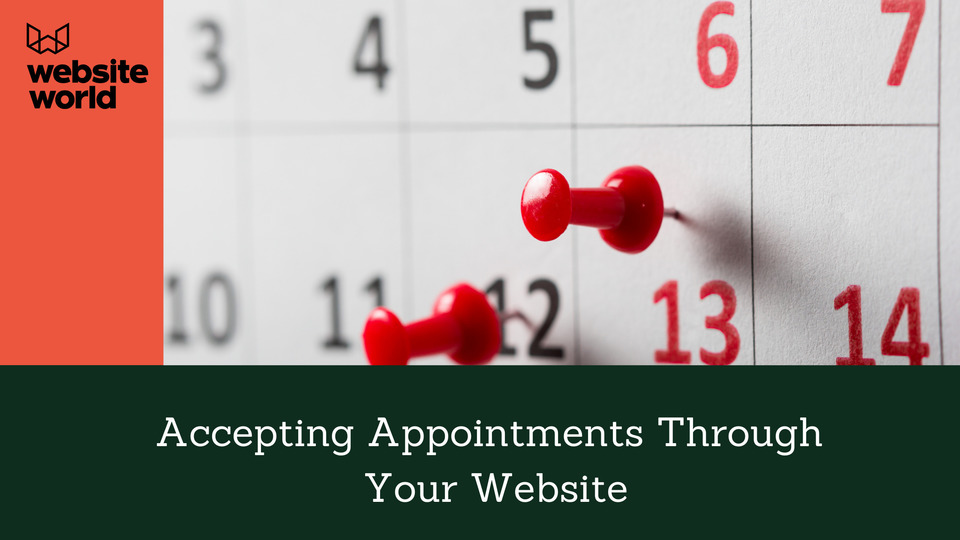 Benefits of Accepting Bookings Through Your Website
Your eCommerce site has in-built booking systems available for you to set up on your website. The appointment scheduling capabilities give your customers the ability to book a service, but to also pay for it at the same time. The benefits of accepting online bookings through your website include:
reducing your administration workload - rather than having a staff member sit by the phone, customers can simply book their own appointment through your website.
keeping your business open 24/7 - customers enjoy the convenience of being able to book an appointment when it suits them. Rather than you needing to be available all the time, your website can take the bookings for you.
ability to upsell - upselling involves you giving the customer options of additional services or products they could also book. It can also include promoting a more expensive service.
reduce no shows and errors - when booking online, customers tend to spend extra time considering what the most suitable date and time for their appointment is. It is this consideration that reduces the number of no show appointments
increase revenue - by increasing the opportunities a customer has to book an appointment, as well as the option to collect payment at the same time, you can increase your business' revenue.
accept immediate payment - your website can be set to take a deposit or full payment for the service at the time of booking. This helps to increase appointment attendance and decrease administration tasks.
receive data insights - you will be able to collect information on the people who visit your website using Awstats, Google Analytics or similar, including where they came from, keywords, journey on your website etc. You can analysis this information to assist with your marketing plans.
manage resources effectively - by knowing in advance there is a booking, you are better able to allocate resources such as equipment and staff.
Website World's eCommerce plans have an in-built booking system that you can customise to accept bookings from your customers. Let us walk you through what this looks like and your customisation options.
Setting Up Your Booking Calendar & Resources
Your first task is to set up your booking calendar and your staff resources. This means you will need to enter the booking system rules, your open hours and the booking reminder email. In this video, we will demonstrate how to set these up.
Setting Up Your Bookable Service Products
Once you have added your booking calendar and staff resources, you then need to add the bookable products to your store. This can be done under the eCommerce tab in the CMS, as demonstrated in this video.
Once a booking has been made, you can manage these within your website's back end. Here you can assign a new staff member to a booking, change the time of the booking and view the eCommerce order related to a booking, including payment. All bookings made through your website will synchronise with Google Calendars, and can be changed through your favourite calendar application. Once you have changed a booking, remember to contact your customer about the change.
Additional Website Booking Options
As well as the ability for customers to make appointments through your website, there are additional booking options available to use: