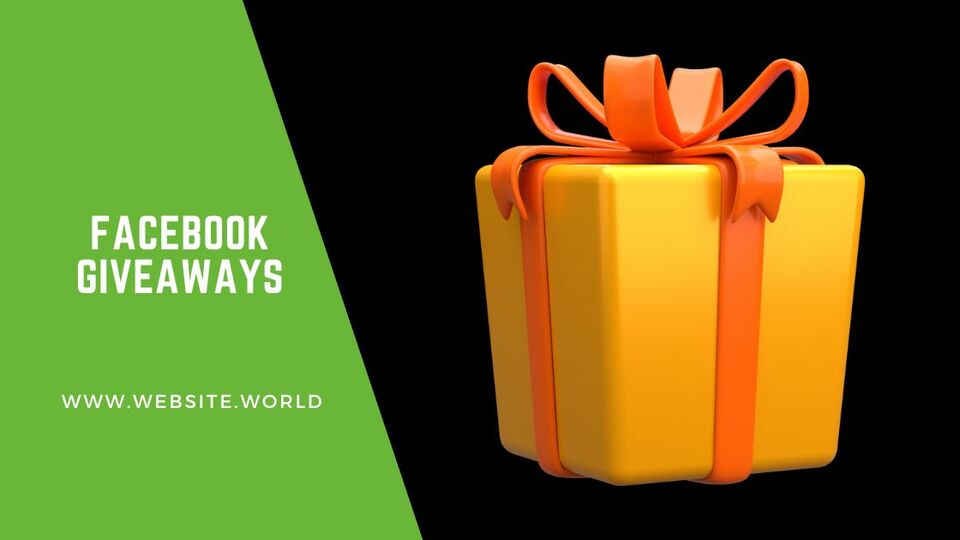 Everybody loves a Facebook giveaway, except Facebook when you get it wrong. No longer is hosting a giveaway as simple as having a prize and giving it away to a winner because there are specific rules you need to follow to prevent your giveaway being shut down. While it may seem like they are being party poopers in cancelling competitions, disappointing your fans and infuriating you, they are doing it because they really do not want the possible implications of being associated with any type of competition.
While Facebook is the best source to use when checking its current competition rules, we've listed some great tips on running successful giveaways, the general criteria and wording to use throughout the process.
Tips for Running a Successful Facebook Giveaway
A Facebook giveaway is an opportunity to increase your brand's online presence, gain new followers, build brand loyalty and reach a wide audience. That said, planning and preparation are the keys to success, making it vital that you do work beforehand to:
Set your giveaway goals - exactly what do you want to get out of hosting a giveaway? This will determine your choices when running the competition.
Set your competition entry rules that also meet Facebook's rules - you can ask entrants to like or comment on the post, like comments on the post (like voting), post on the page's timeline or message the page. You cannot ask entrants to tag their friends or share the post on anyone's timelines.
Choose your prize - consider what your target market will want to win as a prize. If they are not interested, they won't enter.
Create your promotional graphics and text - using Canva or other graphic design software, create graphics to share via social media, on your website and in your newsletters. Remember to also create some additional text wording to go along with the graphics.
Best Practices For Facebook Giveaways
When you run a competition through Facebook, be it on your personal or business page, you must:
Comply with Facebook's official rules

Provide terms and conditions, including who is eligible to enter

Run it in a timeline or through a third party app

Ask for a like of the post to enter, but not a like of your page

Follow the rules of your own giveaway and of your prizes (if any)

Have your entrants completely release Facebook from any responsibilities

Say that your giveaway is in no way sponsored, endorsed or administered by, or associated with Facebook

Not ask for shares or tags in order to enter

Acknowledge that Facebook is not going to help you administer your giveaway
These rules apply to both competitions run on Facebook, but also to competitions you are advertising or promoting on Facebook. So if you let your fans know via Facebook to head over to your website to enter your giveaway, your giveaway must also follow the same rules. Also interestingly enough, you cannot choose a random fan to win a prize, ask your fans to vote for a post or picture on your page and nor can you let somebody know they have won a prize through the Facebook platform.
Wording A Facebook Competition
There has been a lot of chatter online about Facebook 'hunting' for competition and giveaway type words in posts and then reducing their reach. While there is no official statement on this, business owners have found words such as free, competition, giveaway, sale, enter and share lower the number of fans who see posts which contain those words. Using images with text or a range of keystrokes between letters of text in posts has been known to get through Facebook's 'hunting for competition words' and allow access to a larger audience.
Finally, rather than reinventing the wheel, the next time you run a giveaway, you can copy and paste this or a similar disclaimer statement onto your post:
This promotion is in no way sponsored, endorsed or administered by, or associated with Facebook. You understand that you are providing your information to the owner of this Facebook page and not to Facebook.