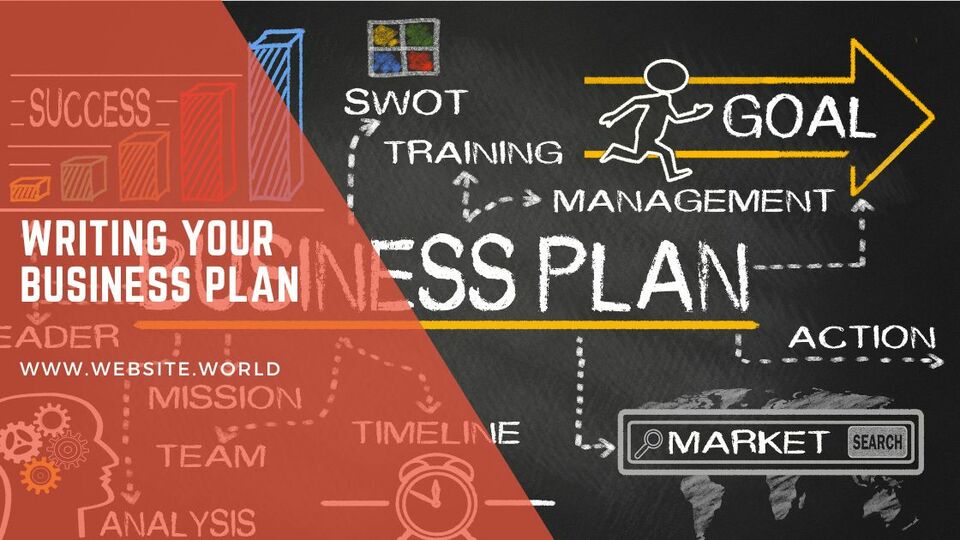 A great business plan helps guide your decisions throughout the year, focuses you on the big picture and can help you keep on top of your financial concerns. Simply writing down your ideas for your business for the year helps you to stick to your vision and get everyone associated with your business on the same page. It's also a useful document to share with financial backers or banks to show them where things are and where they're heading.
One of the major issues is that creating a business plan can seem incredibly overwhelming. Where do you start, what information does it need and exactly what do I write? We'll share our top tips on writing your plan with you today, to make things much easier!
A business plan is a written document that clearly lays out your business' goals and plans. It contains information about your marketing plan, financial predictions, mission statement, market research and a timeline to achieve your goals.
A business plan is written to help you plan your long term strategy, when applying for loans or investor financing and to help forecast what your business will need to do in the future. There are plenty of free templates available online, along with dummy examples for you to use when writing yours.
Benefits of Having a Business Plan
The benefits of having a business plan include:
having a marketing roadmap - you will know how you will reach your customers, what you advertising budget is, your pricing is sorted, the types of marketing strategies you will use and how you will review your success
develop accountability - when your goals are written and there is a plan in place as to how you will achieve and review them, you are more likely to follow through
set priorities - you are able to list and organise your business' priorities and follow through
understand your competition - an in depth study of your competition can greatly benefit your business. You are able to know who they target and how, plus what advantages they have over you, so you are able to turn things around in your favour
attract investors or obtain financing- by having a clear plan of where your business is, what your goals are and plans moving forward, you are better positioned to improve your financial position
Writing Your Business Plan
Your business plan is a living document. That means it is not set in stone and you should review and make changes to it regularly. There are lots of different views as to what a business plan should contain. Here is a list of headings to consider including when writing your business plan:
Overall summary - also called the executive summary, this section contains a summary of your business plan. Here is where you include your vision or mission statement, long term goals and what your value proposition is. It is often easier to write this part last when you have all the other details sorted
Business description - inside here, you need to introduce your business including its name, purpose, when it was established and what it exists for. A short history of what it has achieved is also useful. What are your business' strengths, where is it located and what problems does it solve?
Business opportunity - detail how your business can meet the needs of your target market in ways that your competitors cannot.
Market & competitor analysis - what products or services similar to yours already exist? What do they offer and where does your business fit into the market?
Target audience - who will you be selling your products or services to? What is their location, gender, age, income and purchasing preferences?
Marketing plan - how will you let your target audience know about your USP or unique selling point? What social media platforms will you use? Will you have a website? What paid marketing will you do? How will you look after existing customers?
Financial summary - whereabouts is your business sitting currently? What position will it be in within the next 6-12 months, or five years? Include details of cashflow, budgets, balance sheets and even bank statements
Tips for Writing a Business Plan
We've put together a few more pointers to help make writing your business plan easier:
know your target market - you need to write your plan with your audience in mind - both the ones you are selling to, plus the ones you are wanting financial and other support from too!
know your competition - specifically list who they are and what they do. This will help you identify the ways you can improve your products or services, plus give you a point of difference.
be realistic - this is in terms of both financial estimates and time spent. It's better to underestimate profit and not have spent money planning on having it, than be hugely in debt at the end of the year.
explain your ideas - by explaining your ideas, you are able to show others how you will overcome obstacles and demonstrate success.
include visuals - things such as graphs, charts, photos and diagrams can help to explain your thoughts and share your ideas with others.
use statistics - back up your plans with statistics from within your industry.
show your specific goals - be clear in what you want to achieve. Remember the acronym SMART when it comes to goal setting!
keep things simple - your business plan doesn't need to be hundreds of pages long. Stick to the facts, avoid unnecessary content and seek help if you get stuck.
use a template - there are plenty of free templates available to help you create your business plan. Business.govt has some great ones which are worth checking out.
Every business should have a business plan, regardless of what they do and how big they are. If you are needing some help in writing yours, please seek the support of a professional business coach or planner.