Tracy James loved to bake and her friends loved to sample her baking! They planted the seed in her mind that she could start up a business working from home. Tracy thought about this, created a plan and despite having a start-up budget of zero, created Cake and Bake Kiwi! Now cooking up a storm for many delighted customers throughout the Wellington region, Tracy's business is a huge success! We asked Tracy to tell us about her journey and share tips to help other Mums who are wanting to start their own businesses. Here's what she said:
What made you decide to start a business and why did you choose your specific business?
I chose to start a business as I'd been unable to find a job for 3-4 years. This was mainly due to the fact I've got ongoing health issues and hadn't worked for a few years (can't blame an employer for being a little weary as you need an employee you can rely on), quite ironic as I now have them to thank as I wouldn't have my own business.
I chose to start this specific type of business after getting feedback from friends who knew I wanted to find a home-based job after not finding a work elsewhere. They mentioned how I'd always been good with arts & crafts and they liked my baking and what if I did something myself from home that included one of these. The seed was planted but I procrastinated for another year or so, mainly due to lack of confidence in myself to be able to start a business plus having no start-up funds. The idea kept popping up in my mind so I put pen to paper and made a list of pros and cons plus a very loose plan of what I'd need to start a home-based business, even thought of the name Cake & Bake Kiwi with the tagline Take A Walk On The Sweet Side….the wheels were in motion!!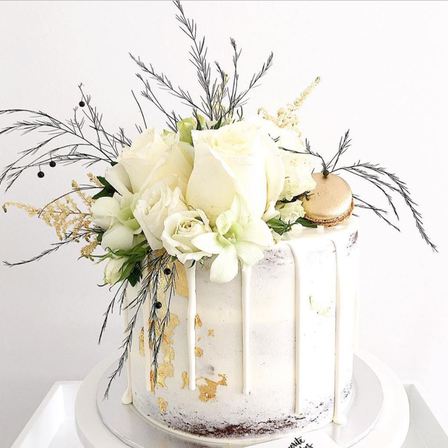 Tell us more about your business.
Here at Cake & Bake Kiwi we create bespoke Cakes, Cupcakes, Sweets & Treats for any occasion or event. From Birthdays, Christenings, Baby Showers through to Weddings & Social or Corporate events I've made goodies to suit the occasion and enjoy working with my customers own ideas or themes so they're happy and end up with what they want. All our goodies are made with quality products and I recently added gluten-free and eggless options to the menu. As Cake & Bake Kiwi is home-based, orders are placed through Facebook, the website's Contact Us Page or phone orders can be made as well.
What were the biggest challenges you faced when starting your business?
The biggest challenge I faced when starting Cake & Bake Kiwi was having no start-up funds (I've been on an Invalids Benefit for some time). However, while doing my research/planning I'd read numerous stories on people starting their business in the same position and being quite successful. Although I was still hesitant about doing this I couldn't see any other way as I'd already tried my bank and a couple of reputable finance companies for a loan and been turned down. Another challenge I faced was not having enough equipment to get started but a lovely lady who's been like a Mum to me bought a large Cake Mixer on the understanding I pay her back as my business grew. I'd also been given money for Christmas so used this to buy a set of cake pans in different sizes. Building a website was a challenge mentally (just about killed off the last brain cells I had lol) as I'd class myself as a techtard but after looking on the internet I decided to go with Weebly as they had a series of tutorials on YouTube. I then tackled a Facebook business page (already had a personal page that I hardly ever used), Instagram & Twitter page.
What did you do to overcome these challenges?
I guess what I did to overcome the challenges was just "Go For It" as I'd started to get excited and focussed on making this happen.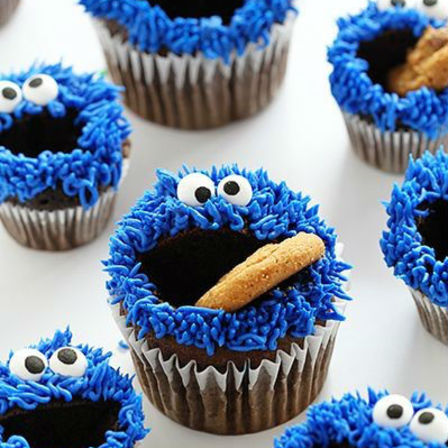 What made you decide to get a website and choose Website World?
I decided to create a website as these days it's the main "go to" for people wanting to buy anything and that especially includes home-based businesses. After fumbling my way through creating my first website with Weebly I launched Cake & Bake Kiwi on 1 January 2017. Six months later I joined Network New Zealand as a Breakthrough member and have learnt so much from other members who all have small NZ based businesses. It was through NNZ that I heard about Website World. By this stage I knew I wanted my website to look more polished and professional so took a leap of faith and built a new website using Website World's drag and drop templates. With a lot of help from their support team (in particular Melissa Taylor & Jackie Procter as they explain everything in layman's terms) I launched my new website six weeks later and reaped the rewards as my business has taken off…..enough to fill the part-time hours I wish to work!!
If you could give a Mum wanting to start up her own business one piece of advice, what would it be?
If I could give another woman/Mum who wants to start her own business one piece of advice it would be to have enough faith in yourself that "You Can Do It" and "Go For It". It's not an easy journey but with planning and a "can do" attitude you will make it happen.
Make sure you check out the Cake and Bake Kiwi website, learn more about Tracy and order from her delicious range of cakes, cookies, sweet treats and slices! For some daily eye candy, be sure to follow the Cake and Bake Kiwi Facebook page and Instagram account too!