Nothing will ever hold Kelly Poole back from helping her three children, and she's proved it yet again with the creation of her business Love Calm Learn! A diagnosis of autism for her eldest daughter led to the homeschooling of all three of her children. On the recommendation of her daughter's occupational therapist, Kelly began to look for resources she could use to help her daughter. The problem was, they were expensive, hard to find and non-customisable. So, she created them herself! After having many incredibly positive responses to her resources, Kelly created The Resource Box which she recently rebranded into Love Calm Learn - an eCommerce store specialising in providing customisable and affordable products for adults and kids with special needs.
What made you decide to start a business and why did you choose your specific business?
I'm a qualified special needs teacher for children up to eight years old. I gained my degrees in the UK, but they are not accepted in New Zealand. I had gone back to college to studies in NZ and working at a local preschool. Seven years ago, my eldest daughter was diagnosed with autism at the age of 10. She could not cope in school, so I took all three of my kids out of school to homeschool them. I also stopped working and had six months off work. I was advised by my daughter's OT to use a bunch of resources to help her. I quickly found that these types of resources were hard to find in New Zealand: they were often expensive and lacked any customisation. Purchasing resources from overseas incurred high shipping costs and long delivery times.
After lots of coffee and late nights, I developed a box of resources that suited her needs. My daughter's OT was very impressed with these resources as were other parents I knew. I quickly began making more and more resources which lead to the development of The Resource Box. So really this business chose me.
Through the years, The Resource Box went from a small hobby to help parents just like me, to a small business. I developed a range of products and brands to suit my New Zealand customers. About six months ago, I created a brand new site, with a new look and feel, redesigned and enhanced many of our original products and added many more.....Love Calm Learn was born.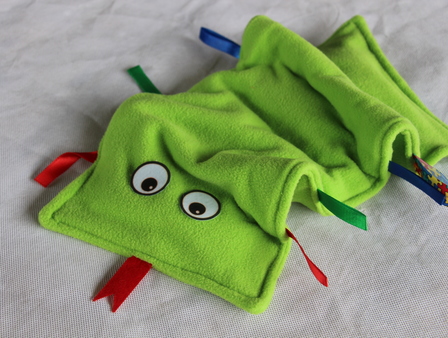 Tell us more about your business.
All my products are made by myself and are completely customisable. I am the largest store in New Zealand that sales these types of products and also have the largest range of products. It's a complete niche. I offer weighted blankets, vests, lap pads, communication boards, PECS and social stories to sensory toys and games, behaviour management and educational resources. All fully customisable to suit the needs of the customer!
What were the biggest challenges you faced when starting your business?
Because my business went from a hobby to a self-employed business over about four years, it was a slow process with a few long gaps in-between. I may not have faced the challenges a startup would, but the hardest thing was making sure I was doing everything right. There is much more help now then there was when I first started. Would your idea work? Then getting the word out there, email laws, finding information on website building and creating a working website that was also a shop set up to receive money were just some of what I needed to learn.
What did you do to overcome these challenges?
Lots of late nights, coffee and Google. I researched a lot. I got books out of the library; one of my favourites were the Dummies Guides. Time was the most challenging thing, making time for everything to be done.
What are the hardest things about being a Mum and running a business?
The hardest thing is finding a balance. I'm a single mum; I've had a cyst in my brain and a stroke four years ago, which can make me tired. I have three kids all homeschooled and my eldest has special needs (autism).
I do not have any family in New Zealand and don't have connections to family overseas since my divorce. So I have to run a tight ship and make sure I'm getting time to myself, as well as all the normal mum things we do. Balancing everyone and everything, to make sure I'm ticking off my to-do list, keeping schoolwork sorted, family time done and keeping work time to work time. Sometimes things get overwhelming and I need to take a break before I crash. Now the kids are older, it has got easier and they help out with things like housework.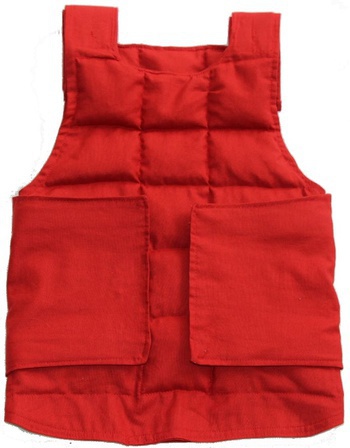 How did you first start selling your products or services to people?
In person at first, word of mouth from friends, to friends of friends and then to teachers and specialists. Next I opened my first online store with a free website builder, with bank transfer for payment for about four years. Then I moved to Website World with new branding, a new look website, payment gateway, email and hosting.
What made you decide to get a website?
It was the next step at the time. The first website I built was in Dreamweaver and uploaded to a free web host, but only for about six months. After that, I used a free website company based in the US. It was a time when free websites with template builders were just becoming available.
What made you choose Website World as the one to build your website with?
I had been with a free hosting/website for a while but wanted to upgrade, as I needed to add more functions and wanted more flexiblity in self-design. I also wanted to get my own domain and preferably a company in New Zealand that was contactable for support.

Website World offers an online shop website plan that came with loads of options integrated payment gateway, templates that were easy to use and is fully customisable if you wanted. Hosting, email and a lot of extras were included in the monthly fee that would be have been extra with a paid for "plugin" for WordPress, which was an option at the time.
Everything I needed was included with Website World and I had help if I need it. It was also really easy to use and understand the steps like getting a domain, setting up a payment gateway and shop.

How have you found using Website World to run your business website with?
I love using Website World. It's simple to use but I can still go in and edit code if I need to, but I've never really had the need. You have a lot of customisation available at your fingertips, and on the odd time I have messed up, Website World have managed to sort it out. Their help pages normally give me the answer I'm looking for, but if not, I can start a support ticket or get help through their Facebook group.

If you could give a Mum wanting to start up her own business one piece of advice, what would it be?
Invest in a planner, a bullet journal and spend time planning early on. Keep work and family/kids separate.
Have you found networking online with other business owners useful in helping you grow your business?
I belong to a few Facebook pages, mums in business, Chronic Illness Business Owners and other small business pages. I ask a question and help out others if I can, I sometimes collaborate with a few customers that have blog pages. I am newish to networking, but yes it definitely helps a lot.
Any other comments about being a Mum and running a business?
It's not easy. I've had other mums think I have a great life sitting on my sofa and browsing the internet all day in my PJ's. But for me, it's so much more rewarding being your own boss. Being a mum in business is one of the best things I've done and I would not change what I do. The best thing I did was invest in a bullet journal/ planner: one for work and one for home. I created an office space with my computer and had rules of when my kids could ask me silly questions like "Can I have a biscuit" or my sons favourite "Is it gaming time yet?" I had times for work and times for family, and never worked during the family time. My kids are homeschooled and are now teens. They help out when I'm busy even if it's just printing and folding brochures and tidying pins away.
We recommend you take time to learn more about Kelly, and the amazing range of special needs products she stocks at Love Calm Learn today!