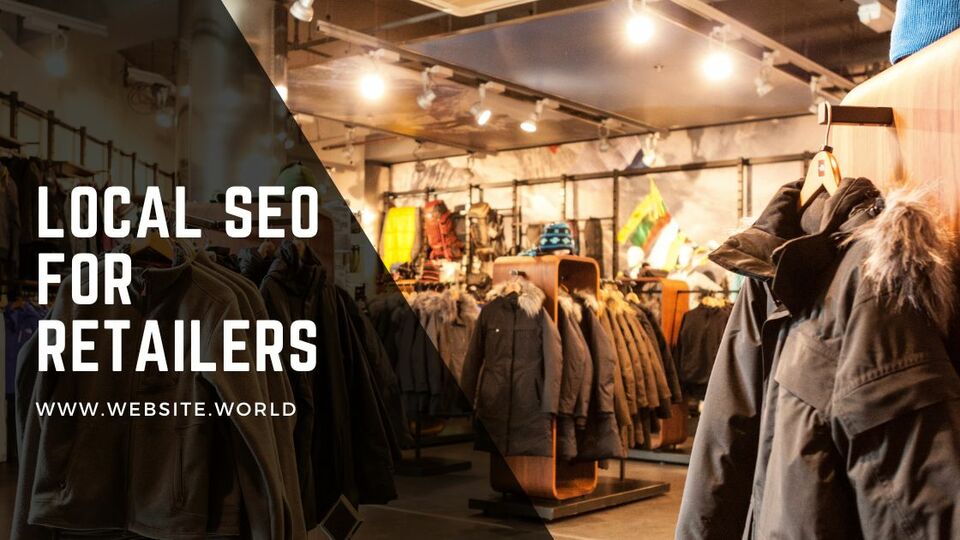 Local SEO for retailers involves targeting customers from a specific location to convert online searches into in-store visits. After all, when you have a bricks and mortar store as well as a website, you want to get regular traffic through the door. Local SEO also targets online customers who are wanting to support a local business near where they live, in a nearby city or even simply in the same country.
With 'buy local' being one of the strongest messages consumers are getting, you want to ensure that your website is optimised for local SEO so that you receive their visits and not your competitors.
Local SEO is the process of using search engine optimisation and other tasks not on your website, to increase your website's online visibility. It is focused directly on the specific location of your physical retail store with the aim to attract customers to shop instore. It will also capture those online shoppers who are wanting to shop local, be it to support a local business, save on shipping costs or buy online and collect in store once their order is complete.
With up to 46% of all Google searches looking for local information and an increase by more than 900% for searches using the words near me or close by, local SEO isn't something you can ignore or hope for the best with.
What Are the Benefits of Local SEO for Retailers?
The benefits of having a strong local SEO strategy are:
higher rankings in search engine result pages
increase in online traffic
higher conversion rates as visitors are more likely to become customers
informing more local people about your physical store
having more customers visit your physical store
Search engines such as Google use an algorithm to decide which pages and websites they show users in their search results. Remember that Google's goal is to provide their users with relevant, high quality and useful content so people will keep using their search engine, which in turn means businesses are going to keep paying to advertise with them.
A local SEO search also uses Google's organic algorithm, but adds a couple of additional factors into consideration:
proximity - how close is your store to the customer? Three different searches are made for this: non-geo modified (no location in search), geo-modified (a place name is included in the search) and near me search (uses the words near me in a search).
relevance - looks for content which is relevant to the search query, in that your content has keywords and phrases local visitors are looking for.
prominence - is your business trustworthy? Does the website contain accurate content and is your business active online in multiple places?
So exactly how do you get your website found in local searches? You implement a local SEO strategy which focuses on four key tasks:
Create a Google Business listing
Google Business is a free listing provided by Google which is ideal for reaching your local customers. Displayed in Google search results, it can display a lot of information about your business, including opening hours, address, contact details, map, photos, reviews, coupons and a link to your website.
The words you think a potential customer would use to find you could be different from what they actually use. Keyword research helps you identify the most suitable words and phrases to focus upon in your content. There are some great keyword research tools available to help you do this.
Encourage your customers to leave online reviews
Not only are reviews used by potential customers, they are also a strong signal to a search engine that your business and products/services are worth taking notice of.
Here's the big job, and one which you do need to review regularly. This involves several tasks including using local placenames, backlinks to your website from other local websites, landing pages which focus on specific keywords, use of keywords in meta tags, headings and page content.
Posted: Wednesday 7 December 2022