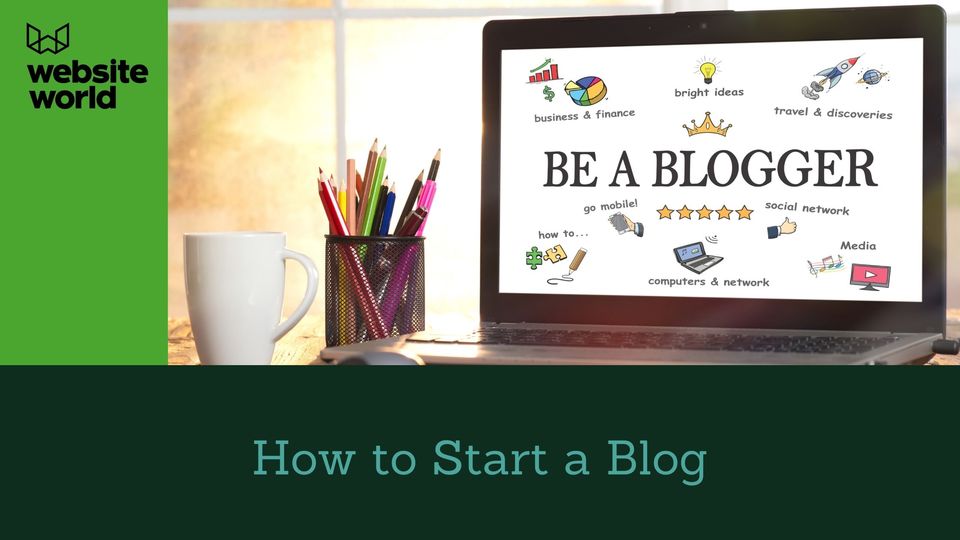 Blogs are usually one of two things: a standalone website that consists of only blog articles, or a business website which uses blog articles to attract website traffic. Being an eCommerce platform provider, we're going to assume that you are thinking about or wanting to start a blog within your existing store. You're most likely wanting to start a blog because of the potential benefits it can give your business:
increased traffic from search engines
building customer loyalty
demonstrating your industry knowledge and experience
educating and entertaining customers
encouraging regularly visits to your website
product promotion
keeping customers updated
The best place to have a blog is within your eCommerce store. That way you are not directing customers away to another website where they can't make any purchases! Let's walk through how to set up a blog within your website, how the blog area works within the CMS, adding a new blog article and deciding upon topics to write about.
How to Add a Blog Page to Your Online Store
A blog page can be added at anytime to your eCommerce store, whether it is live or off line. Adding a blog page is just like adding any other new web page.
Select the Add Page button on the left of the screen or choose the blue Web Pages menu tab and then select Add A New Page. You'll then be given a choice about the kind of page you want to add - select the News/Blog option from within the Blog, News, List Pages selection.
Choose the style of blog layout you would like by clicking upon Select Page Type. Give the blog a name for both the Menu Button Text and Page Heading options, then click the Add New Page Now button.
Watch this video to see how to add a blog page.
How to Add a New Blog Article
To add a new blog article, open up the blog page within the CMS through the blue Web Pages tab on the menu, or the Blog page tab on the left hand side of the screen.
Click the Add Blog button and you will then have the area where your new single blog article can be created. Enter the blog title, a summary of the article, which is the meta description, within the main area of the new blog article. Then on the right hand side of the screen is where you can enter a publish date, the meta title, the filename and any tags. We recommend that you change the publish date to a later date while writing the blog to avoid it being published unfinished. You can update this date to the current date when you are ready to make it live. Now click the Save Changes button.
Like with other pages, you have the ability to change the editor. To do this, you will need to click on the tab Full Text which opens up the editor area. We recommend using either the Word Style or Tiny MCE or Drag and Drop Snippets editor for blogs.
Once you have chosen your editor, you can begin writing your blog, adding images, headings and links at any stage. Note that depending upon the location of your copy outside the CMS, you may need to adjust the formatting within the blog article itself.
Keep saving the article as you write it and once you are ready for it to go live, adjust the publish date if required and click the green publish button.
How to Choose Suitable Blog Topics
Blogs are fabulous tools to help increase your online presence, attract more website traffic from search engines, position yourself as an expert in your field, develop and maintain audience relationships and encourage repeat website visits. They provide the opportunity to promote your products and to encourage customers to sign up to your email list.
Choosing the right topics is key to achieving the above blogging benefits. To select the best ones, remember to keep in mind that a successful blog topic is one which:
is related to your industry
is about something your audience has previously enjoyed reading
is evergreen, so won't go out of date
you know a lot about, or can find out and then write about
While you do want your blogs to appear frequently and highly ranked in search engines, it is important that you write for your audience before you write for Google. When you do so though, remember that each article should be focused around one keyword phrase. Like with other SEO practices, use it sparingly but include it within headings, filenames and the main article body. Our SEO Resources area has detailed information on using SEO within your website.