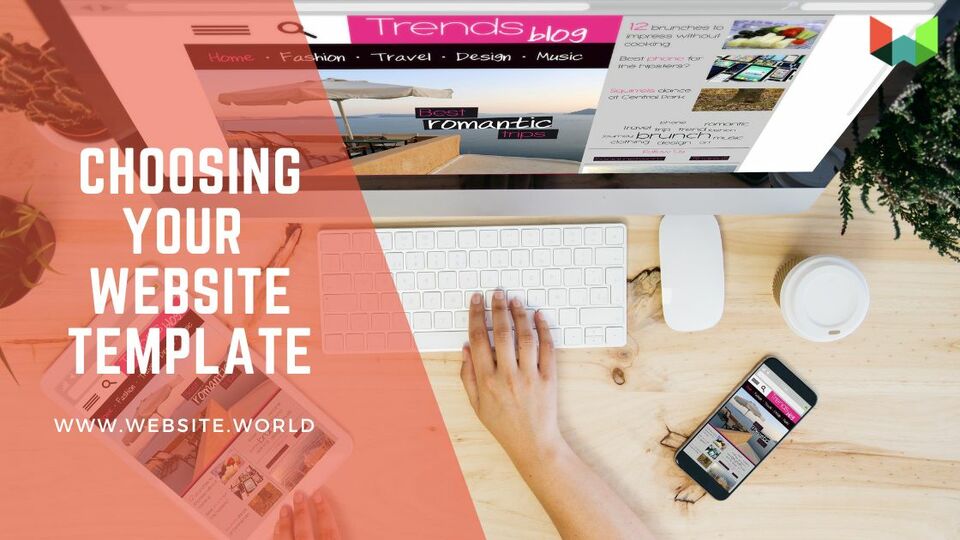 Website templates make it easy for you to build a website and get it live online. Ultimately the choice of website template will be made based upon your business goals and target audience. For instance, the website of an online store will need to look and function in a different way to that of a service based business or a not-for-profit. With many professionally created website templates for you to choose from, knowing what you want and need first is important to make the decision making process easier. However, you can also try out as many of our website templates as you like and make changes to any of them!
What to Look for When Choosing a Website Template
Our website templates are fully customisable, in that you can change the colours, fonts, text, images and add or remove pages and other functionalities. They have been pre-designed to best suit a range of uses, but don't let this limit you as you can use any of them. As for choosing your template, if you've got a solid understanding of what you want your template to do and have, you're off to a great start. But if not, here is a list of seven things to consider:
Heading style - every web page requires a heading. Every template will have a default heading position, though it is possible for you to change the heading position manually. In terms of heading style, you will be able to adjust the font, size and colour when logged in to your website.
Type of website - the type of website you want to have will determine the type of template you will need. The type of website you need will be determined by what you want it to look like, its size and your industry.
SEO friendly and responsive - having a website that uses an SEO friendly and responsive template is a must! Search engines such as Google will almost certainly penalize websites which don't have one. Thankfully, Website World templates are SEO friendly and responsive!
Ease of customisation - you don't want your website to look the same as everyone else's! It is important that you choose a website template that is easily customisable by anyone, just like ours are.
Content width - website templates are designed to easily display content in specific areas. Some templates display content the full width of the available space, while others will keep it to the centre. A good example of this is with website banner widths.
Navigation style - your website navigation is key to providing a great user experience. Traditionally, website navigation was positioned on a menu bar at the top of a page. Nowadays there are many different navigation styles. While not impossible, changing the navigation style of a template does require more work, so it is best to choose a template which features your preferred style first.
Logo location - your logo is a key feature of your branding, and as such, you will want your website to display it in a suitable position. Some templates are designed to display it prominently, while others leave the position choice up to you. Choose a template which suits your logo requirements the best.
You can view our pre-designed website templates when logged in to the CMS, or you can grab yourself a free trial and check them out for yourself.
Posted: Thursday 4 May 2023