Welcome to 2000, year of the Millennium or Y2K bug that never eventuated.
What did happen though, was the start of what we are now known as - Website World.
Let us transport you far back into the 'olden days' when George W Bush was elected the USA president, the concord crashed, Sydney hosted the Olympics and the book Harry Potter and the Goblet of Fire was published.
Grab a cuppa, settle back and enjoy the read...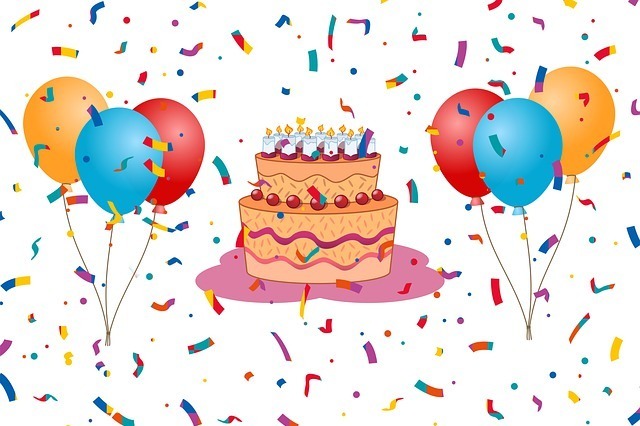 In 1999 Reuben Jackson (Owner/CEO) built a website called Hamilton Info (which has been now been sold) as an online business directory for Hamilton based businesses. Each business that listed within the directory had their own contact page, events page, news page and a general information page. He thought that the only thing that was missing, unique web address for each business.
From here, Reuben then realised that he had the beginnings of an online tool, one which he could use to create and update websites. He began brainstorming possible names for this business, with a key focus on the future development of more tools that would make great websites. Web Widgets was the result, and he purchased our first domain name, www.web-widgets.net, our international focused website. Web Widgets was always about building useful utilities online, which is why this name was used initially.
Reuben continued working his day job for a few years while building up the customer base numbers. Then Website World was officially registered in 2002 and he resigned from his day job. Since then, we have continued acquiring several domain names and focused our predominately NZ business at www.websitebuilder.nz which is much more SEO friendly. However since then, we missed out on the dot com version of the same name, and were tainted by an overseas namesake with poor service. So we then refocused on our trading name as Website World www.website.world.
A Look At How We've Changed Over the Past 20 Years

From 2000 to 2004, this was the logo we used. Does it look familiar?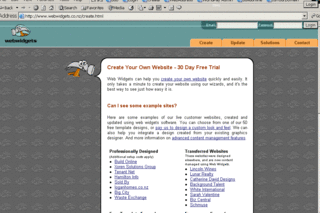 At that same time, this is what our website looked like!
We had these handsome fellows present to help direct you around the website, thanks to our designer Albie.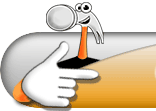 In 2004, we changed the way the website design looked, which once again we credit to Albie.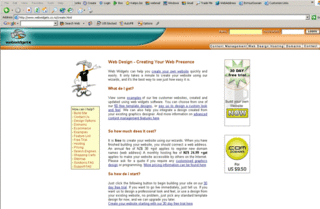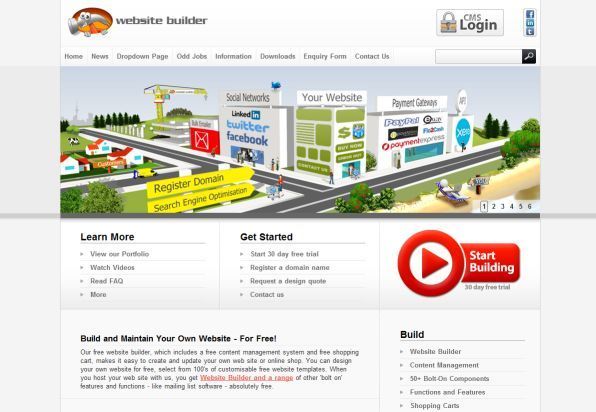 Followed by another redesign by Albie in 2011 which looks similar to what we see today on our website.
And in 2017, Andrew completed a redesign and we still see this in 2020.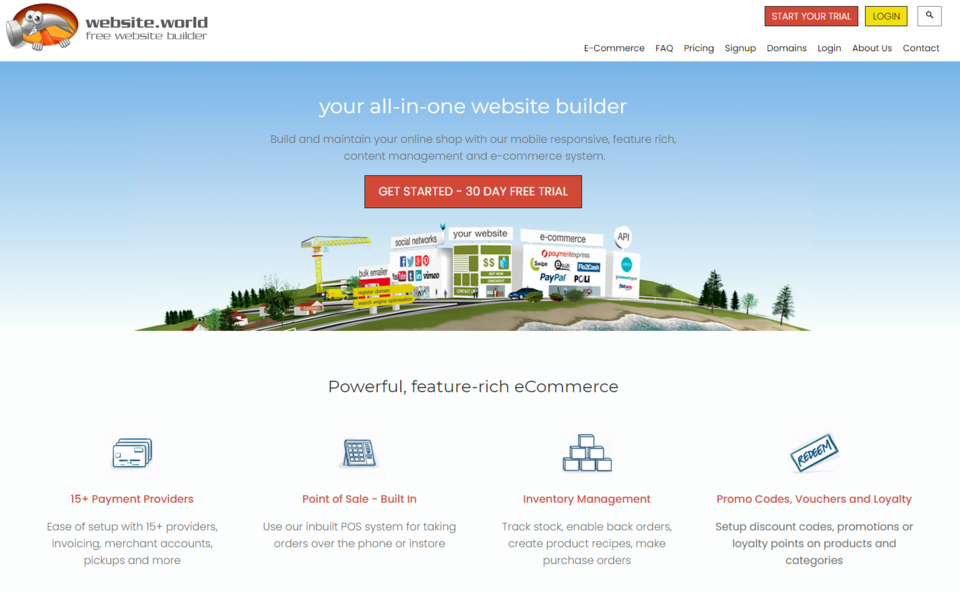 As for what we'll look like in 20 more years, who know?! One thing for sure though is that we'll continue to improve upon the usability of our website and CMS, make it easier for customers to sell online and provide exceptional customer support to all users.
During our 20 years in business, we've helped several thousand customers gain an online presence for their businesses. Having powered close to a billion dollars worth of eCommerce over the years we feel demonstrates just how effective our eCommerce platform has been and will continue to be too!
So, will you come along with us for the next 20 years? It's going to be an awesome ride...
Posted: Tuesday 25 August 2020