The calculation and setting up of freight costs needs to be done correctly for two reasons; the customer is not over charged, and the business does not under charge the customer, having to pay the extra themselves. Also, as freight costs continue to rise, businesses are left with the hard decision whether to raise the freight costs charged to customers or absorb them themselves.
To help you make the best decisions regarding freight for your business, we have listed the ways in which you can calculate freight, courier options which can make the freight calculations for you and how to set up freight costs for your website within the CMS.
Different Ways Freight Can Be Calculated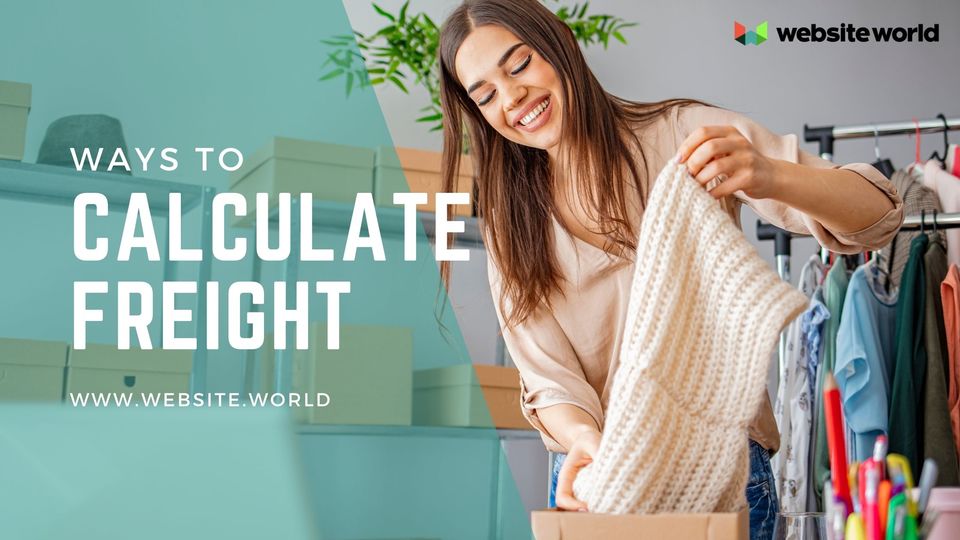 There are multiple ways in which you can calculate freight and many will depend upon the courier or shipping provider you choose to use:
package size - length, width and depth
package weight
rural or urban delivery
set price
Here at Website World, we can help you do this in five ways:

Standard freight pricing matrix
Address auto completion and address verification
Rural delivery detection
Integrated freight pricing
Automated courier fulfillment
Detailed information on these five methods can be found on our Freight Calculator page.
But wait, that's not all. There are several courier companies that our platform can integrate with. Using an API, we can connect your website with the account you have with your chosen courier company. Through the API, your website and your courier account will 'talk' to each other, passing information between themselves to calculate freight costs. Here are some of the options available to eCommerce websites hosted with us:
Sometimes you just want the customers to pay a specific or cost for freight, so let's take a look at how to go about setting up your freight costs within the CMS.
Setting Up Freight Costs for Your Online Store
It's often easier to learn how to do something new by watching a video, which we have shared below with you. But if you would like written instructions, you will find plenty of freight advice on our Help CMS site.