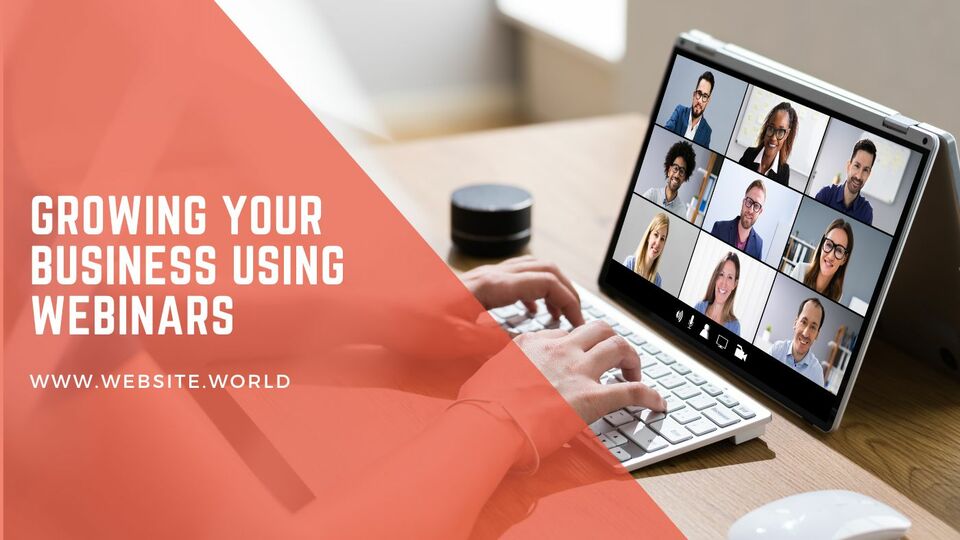 Everybody seems to be talking about webinars online, but do you actually know what they are and how they can help grow your business? Let's explore what a webinar is, the three main types of webinars and the benefits that hosting a webinar can offer your business.
A webinar is a live online seminar where you and your viewers can interact with one another. The fact that attendees can interact with you is key here, because if they cannot ask you questions, it is called a webcast. They are a great way of sharing information and educating your viewers. Research has in fact shown that up to 95% of video content is remembered by people, compared to around 10% when they are reading text (Bombora.tv). So webinars are definitely one way of increasing the chances of you and your business being remembered!
There are three main kinds of webinars you could host:
This is where you sign somebody up to your webinar by collecting their email address. You can then use their address to contact them offering your products or services, as well as using their email address to give them information on how to attend your webinar.
One-Off-For-Profit Webinar
This is the type of webinar where you can charge a fee of anyone who wants to attend. These webinars generally focus on one specific thing and this is not the place to market your other services or products.
If you have a large topic to cover, hosting a series of webinars works well. This type of webinar provides the most value to your attendees and has them coming back to you for more. You can also charge for these webinars.
Why Should I Host A Webinar?
There are plenty of benefits to hosting a webinar and all of them have the result of helping you to grow your business. These include:
You can establish credibility in your topic, easily becoming the expert in your field

Allows you to promote your brand or business

You can reach more people than you usually would in a short period of time

Quick lead generation and sales

A great way of building your mailing lists
You can host a webinar using either a free or paid webinar software program. Some of the most popular ones are:
Have you ever been to a webinar before? What made that webinar memorable for you? What are you planning on talking about during your webinar? Let us know in the comments!
Posted: Sunday 17 July 2016