How to Enable Product Reviews On Your Website
Enabling product reviews in the CMS is simple (and if you haven't yet got a website with us, grab your trial site for free now).
Select the Shopping button from the main menu. On the Shopping Options page, scroll down and click on Customise Display Options & Notifications.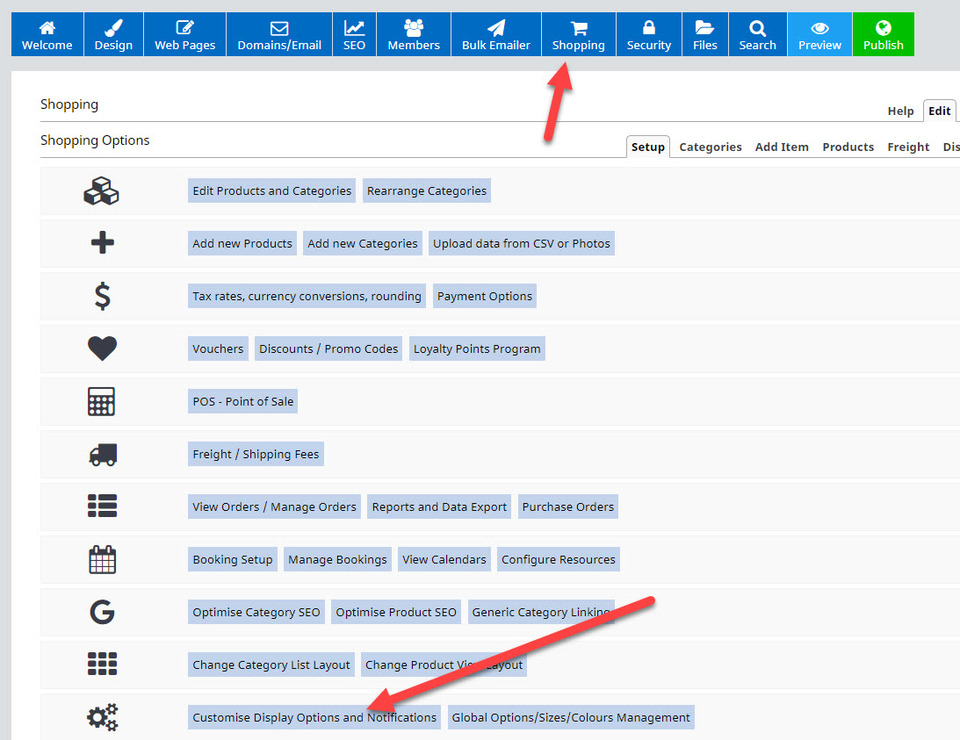 Next scroll down the page until you see the option Product Reviews Widget: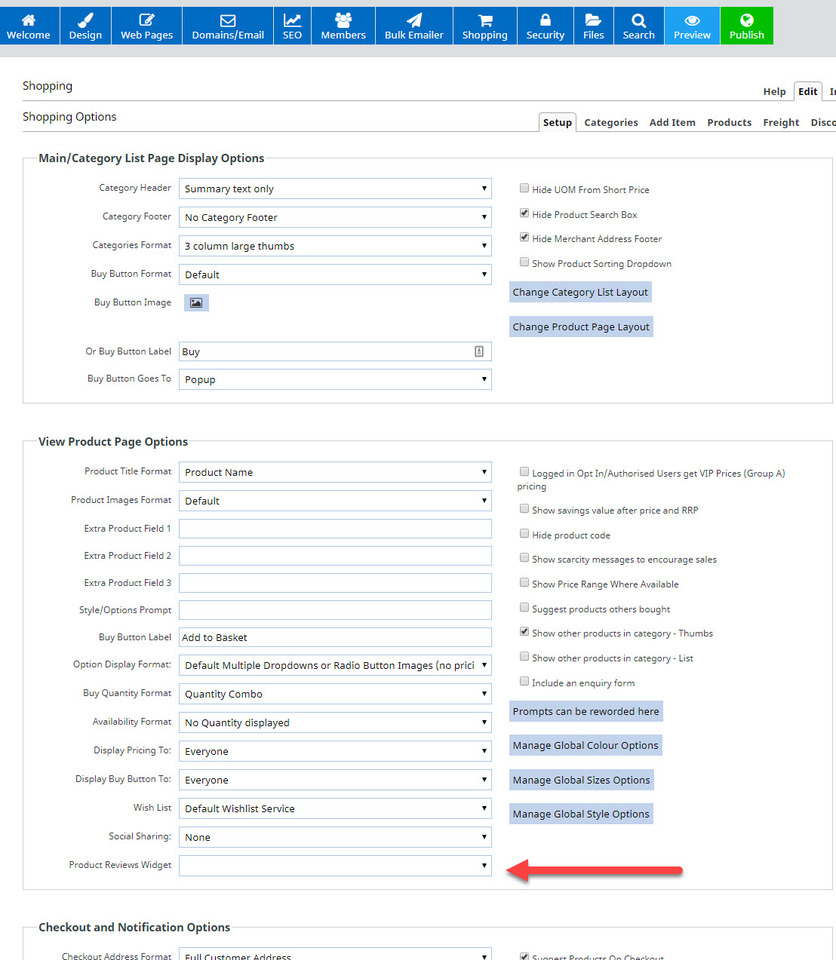 From the Product Reviews Widget drop down box, select the option CMS Reviews/Rating Widget, and then publish your website.

Once the review widget is enabled, visitors to your site will see the 5 stars rating widget just below the buy button.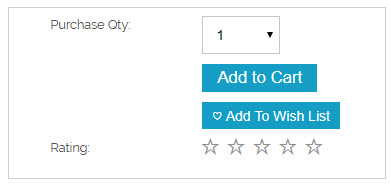 If a customer clicks on the stars (or the Review button in the reviews tab) , it will pop up a rating/review widget like this: