When it comes time to choose your bulk email marketing platform, there are plenty of choices. MailChimp, Mad Mimi, Constant Contact, Converter Kit, AWeber are just some of the options of email software which is separate from your website. Or you could pick a bulk email solution which was included with your web hosting plan.
In this article, we're discussing how to pick the bulk email platform which best suits your needs.
How to Pick Your Email Marketing Platform
In order to select the best bulk email solution, you first need to identify what features you need in one. As a small to medium sized business, chances are that you'd rather have a free service, than a paid option. So that's your first feature. Here's a list of other features you need to decide if you need or not:
autoresponders
image library
pre-designed email templates
customisable email templates
your preferred type of support
A/B testing
linking with social media
multiple users permitted
integration with your website
number of subscribers you can have for free vs paid
cost of service
list management
email tracking
landing pages
GDPR compliant
importing and exporting tools
sending time - automatic or manual
ease of use
Next, well give you a quick run down of the differences between some of the popular newsletter marketing software available.
Features of Popular Email Marketing Software Platforms
Let's take a look at some of the most popular email marketing solutions available: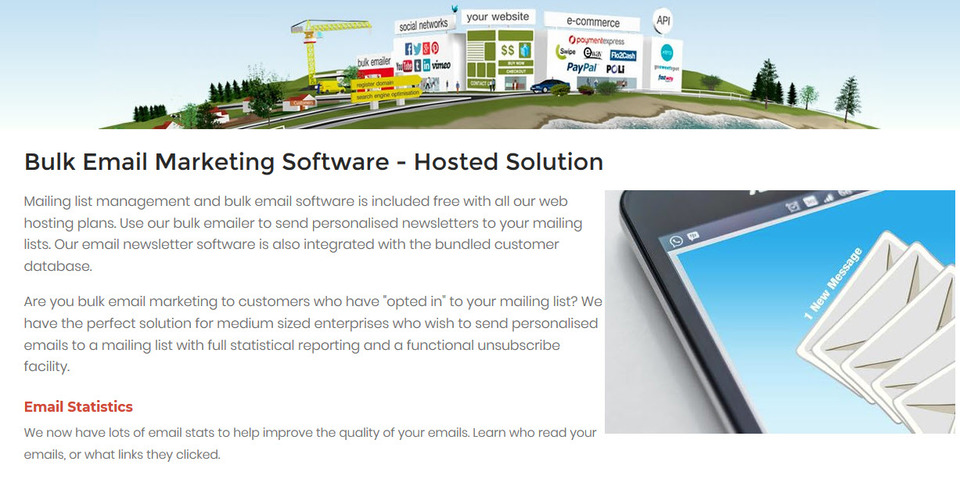 All of our web hosting plans include our bulk email software free of charge. This means you only need to manage one bulk email platform, as you have access to our email software by logging into your website CMS. Keeping everything together is much easier and only requires you to master one type of software, not two!
The default email template is easy to customise and uses the same drag and drop editor as our website templates do. The number of emails you can send is related to your web hosting package, automated emails can be created, email statistics are easy to understand, and all of your eCommerce information on your site is available at your fingertips. This stops you from having to import data to your email platform, as it's already there!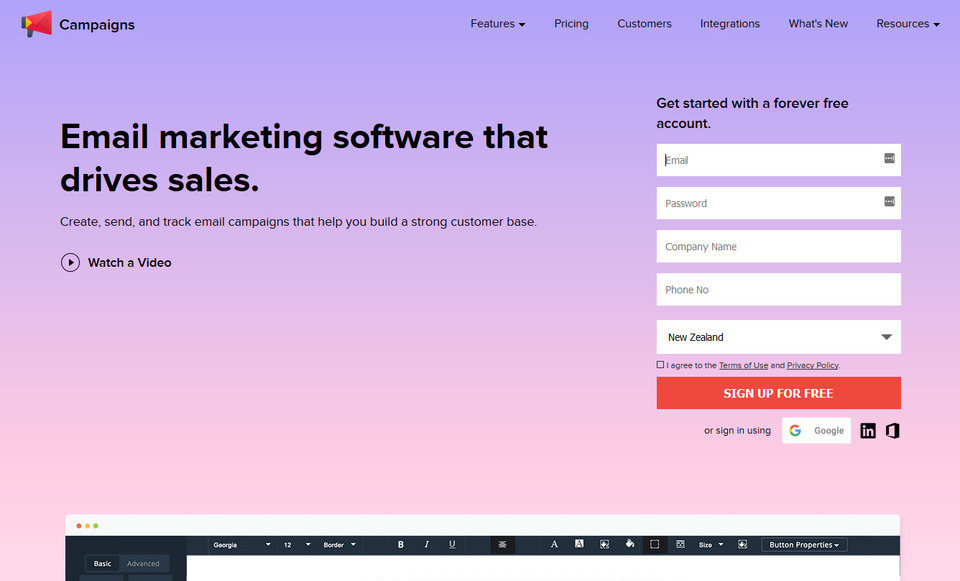 Zoho Campaigns is a part of the popular Zoho network, and integrates with it's other features. You can import subscribers from the Zoho CRM, carry out A/B testing, automate your emails, set up autoresponders, use the drag and drop editor to create your own templates, or use the pre-designed ones, and measure the campaign success with real time analytics.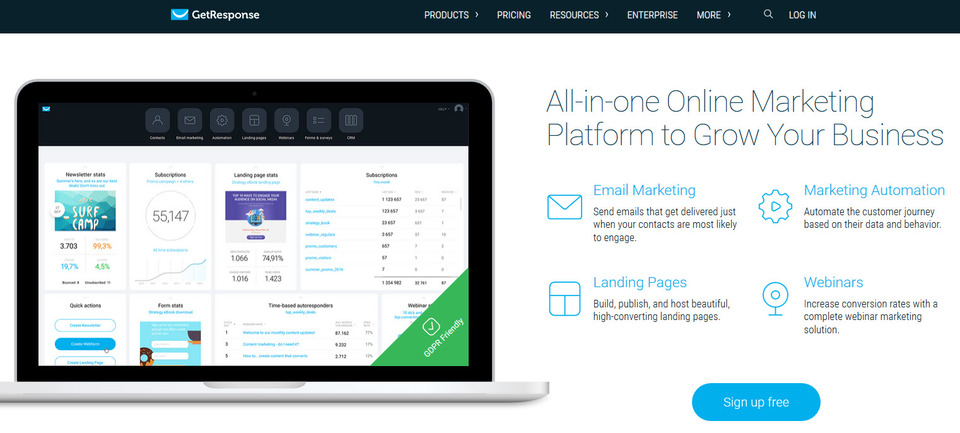 Like Zoho Campaigns, email marketing is only one of the features GetResponse offers. In it's email marketing software, features include free stock images, pre-designed templates, set up autoresponders, segment your contact lists, and track your open rates using it's analytics.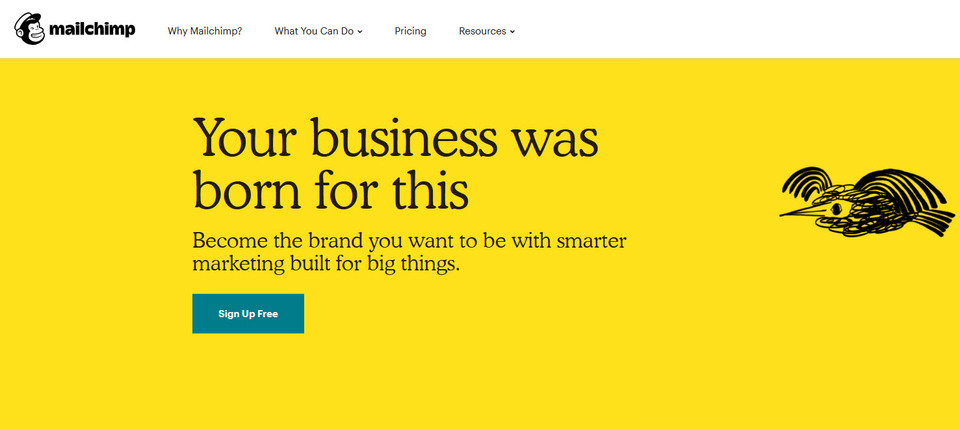 MailChimp is one of the most well known bulk email platforms in NZ. It links with many website platforms, can set up automated emails, offer email personalisation, create retargeted ads, A/B testing, contact segmentation and product recommendations.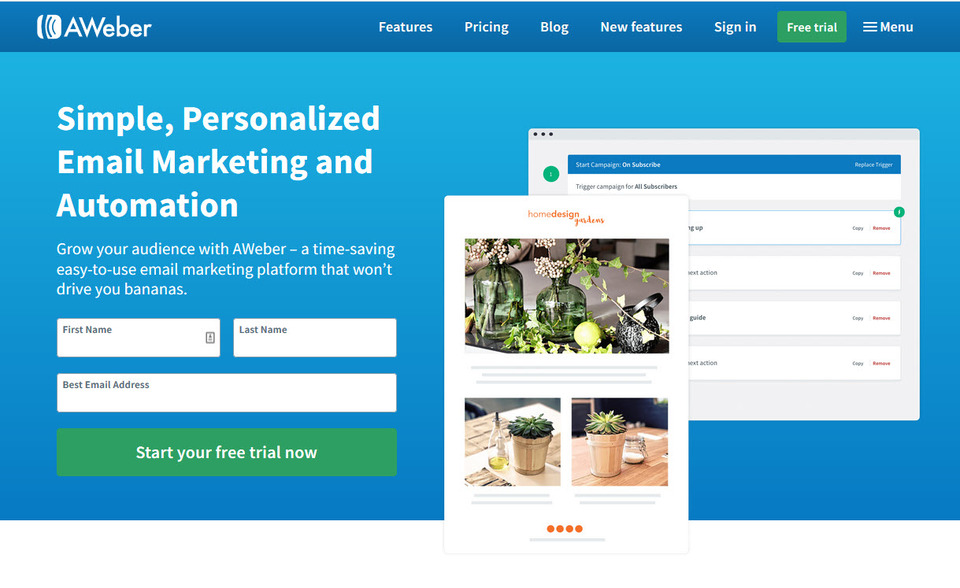 A paid email service, AWeber provides a drag and drop editor, the ability to create emails from your latest blog posts, email automation, split testing, integration with some online tools, email tracking and analytics, and contact segmenting.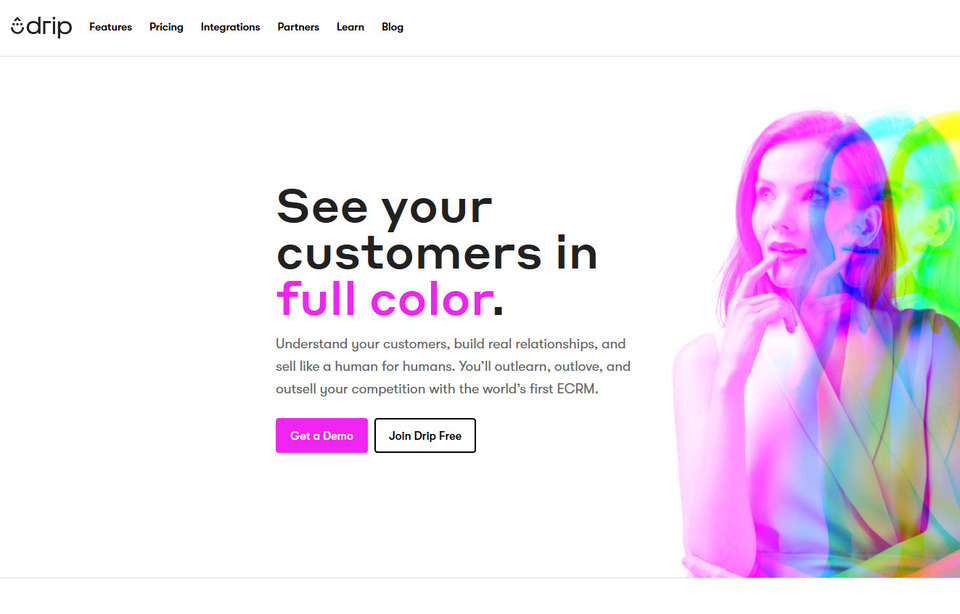 Drip offers a paid bulk email solution, which integrates with different websites, offers email automations, tracks opening rates and other analytics, and allows contact segmentation.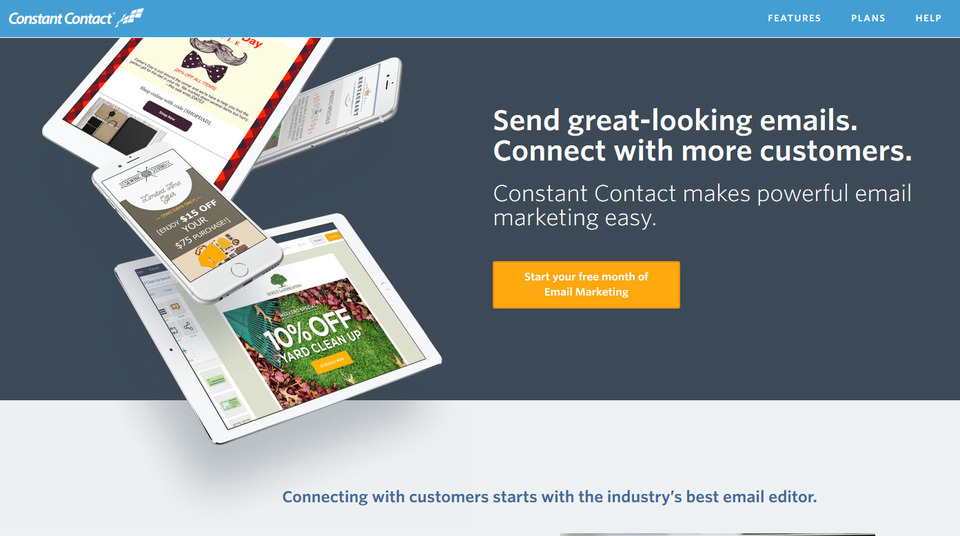 Constant Contact is a paid bulk email platform, which offers a drag and drop editor, real time reporting and analytics, contact segmentation, an image library, email scheduling, pre-designed templates and app integration.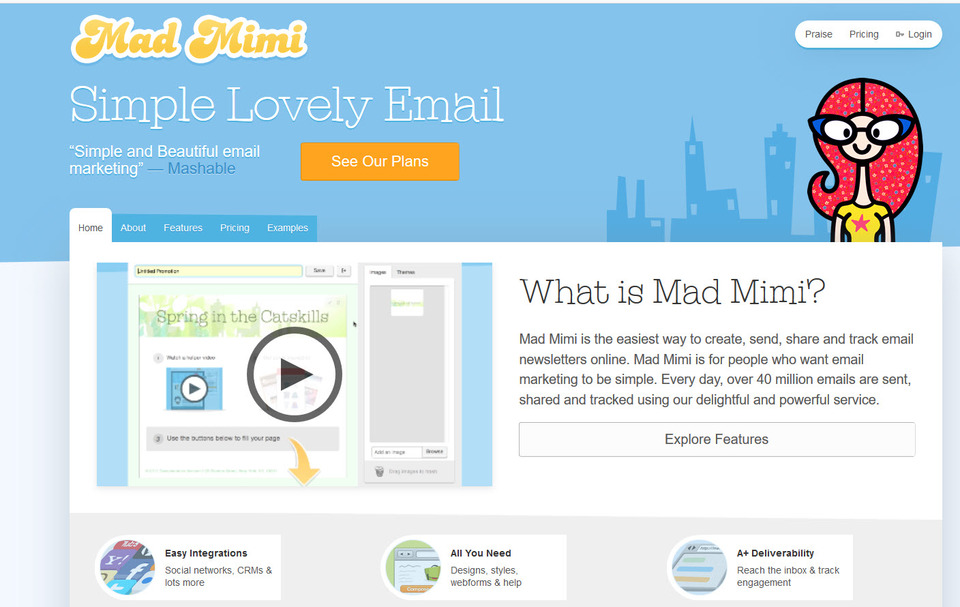 A paid bulk email platform, Mad Mimi offers users the ability to send autoresponder emails, measure analytics, perform split testing, integrate with multiple apps, and has minimal customisable email templates.
Which platform your business chooses to use for it's bulk emails and newsletters will depend on the features you need it to have and the quantity of emails you have to send. But usability is also important - and with time in short supply, it makes sense to use only one platform for both your website and email solutions. That way you only need to master one type of software! To do so, be sure to use our CMS to build and host your website upon, to make use of our free bulk email solution too!