"Having a website with all the bells and whistles and options of the bigger

players, has enabled me to sell in six currencies which my customers love."
Kreative Kiwi digitize and sell digital machine embroidery designs to customers all over the world. Owner Heather needed a website which provided her with the flexibility to sell her designs in multiple currencies and her customers the ability to download their designs easily after purchasing them. Also of importance was to choose a website platform that was easy for her to use and was locally owned and operated.
Selling digital products means Heather has no need for a product inventory system, but that she needed a way for her customers to repeatedly access their purchases. Most of her customers are older and have limited computer skills, making it important that they could download their purchases with limited computer knowledge and effort.
Heather also required the ability to upload new products as she created them, organise her products into categories, showcase her designs in multiple photos and have flash sales whenever she wanted.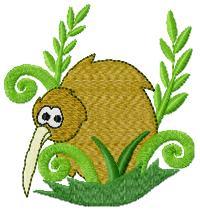 "My website is very, very easy for me to update. I can have flash sales and change things when I feel like it, quickly with no 'lead' time."
Customers Enjoy Ease of Order Access & Loyalty Points
Just like coffee, one embroidery design is never enough, and many of Heather's customers have placed tens or even hundreds of orders over time. Our eCommerce platform retains a record of each individual order a customer makes, and provides them with easy access to view and download any of their purchases. As well as having the ability to login with a username and password, Kreative Kiwi customers can also click the link within any recent invoice and login instantly, with no password required.
To encourage repeat business, Heather takes advantage of our Loyalty Points feature. When a customer makes an order, they are assigned a number of points based upon their cart total, with each point equaling a dollar value set by Heather. The customer can then choose to use their points on any future purchases they make, with the value of their points being removed from their total cart cost.
Less Time Spent On Her Website Means More Time Creating New Designs to Sell
One of the key benefits Kreative Kiwi's owner Heather has by using Website World is higher productivity levels. She is able to edit any part of her website when she wants, without needing to pay a web designer or developer to do it for her.
Even with no coding or prior website experience, Heather has full control over how she orders and displays her products, changing photos and adding text. The pre designed templates and drag and drop snippets let her display text and photos anyway she wants. The SEO friendly platform means her website is easily indexed by search engines and with no additional plugins to worry about, she has no website maintenance or updating to do.
Instead, Heather can spend her time working on her business and not her website.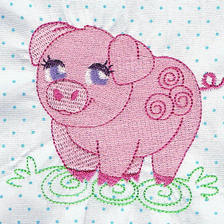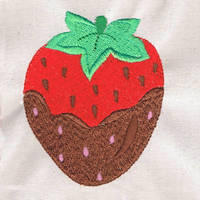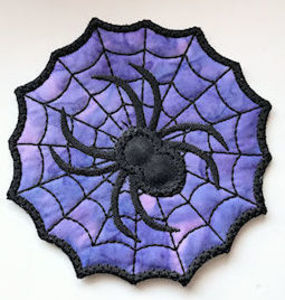 "I know that my ability to instantly change and update my products and sales saves me an amazing amount of time."
Vendor Contributions Give Additional Income Source
While Heather digitizes most of her designs inhouse, she also accepts and sells on commission, designs from other vendors. This is all done via her website, where vendors have access to specific password protected areas within her website. A vendor will login, upload their design file, photos and text. Heather will confirm their upload and the design's location within her website. The Content Management System will record and report on sales totals for each supplier and generate commissions, for Heather to pay as per her vendor agreement.
All Inclusive Platform is Key for Kreative Kiwi
Working from home, Heather needs to balance her personal life against running a business, making it essential she has all the website tools she needs at her fingertips. All of Website World's features are integrated into one package - her shopping cart works with her member logins, and her member logins work with the bulk mailing list software. With everything fitting elegantly into place without the need for additional plugins or updates, Heather has everything she needs at her fingertips to run a highly successful business from home - and she does!
"Using Website world has been a game changer for me - the ability to have all the bells and whistles of the major players, but with absolute control over what I do and when is paramount."