our eCommerce store is your customer's gateway to your products. It's here they will decide whether or not to purchase your products and contact you for further information.
The information you have within your store also helps them decide if you are trustworthy, if you have the right solutions to solve their problems and how much of an expert you are within your industry.
There are many different ways you can present information to those potential customers to increase your online sales. This July, we're focusing our newsletter on ways you can increase the sales through your eCommerce site, plus sharing with you some of the new features we've put into place to help you out.
In July's newsletter, we're focusing on:
Live Visitor Monitor
New eCommerce Features to Use
Awesome eCommerce Features to Use
Promoting & Auto Suggesting Products
Encouraging Repeat Sales
Dealing with Abandoned Carts
API Updates (Xero, Unleashed, Vend)
Join Our New Business Networking Group, with Free Directory Listing
Site of the Month
Website Migration
System Updates
Training Webinars (New Sessions)
Featured Support Videos
New Facebook Support Group
Professional website design options
WordPress and PHP websites
Need training?
25% discount on hosting
Recent Go Lives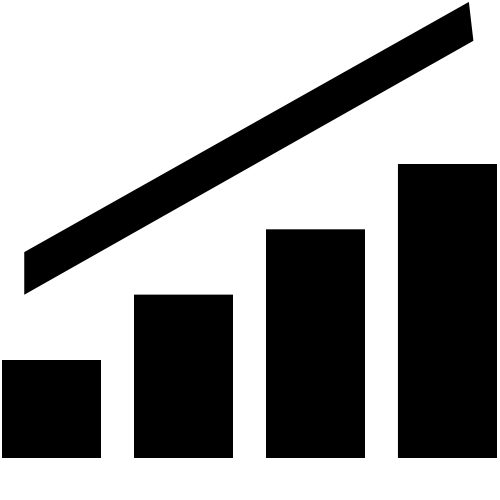 Live Visitor Monitor
You can now view visitor traffic live.
See who is looking at your website right this minute, and even see the names of known visitors.
See what websites or search engines they used to find you, and where in the world they come from.
Learn how they navigate your website, and what search keywords they are using to find products or information on your website. This is a great insight into what you could be selling.
Because this data is cross referenced with our database, we can provide you with more detail than is possible via Awstats or Google Analytics.
You can access these new reports via the SEO tab or via the "recent visitors" link on the CMS welcome page.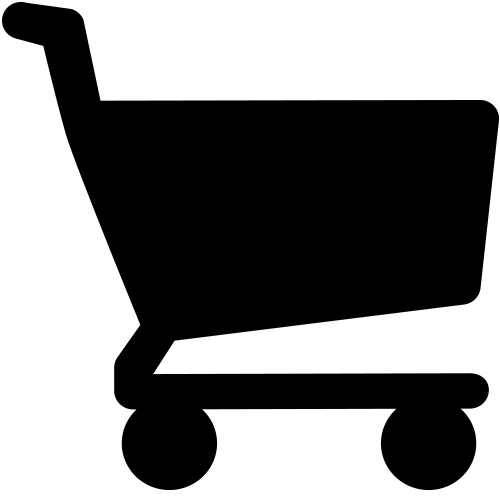 New eCommerce Features
Here at Website World, we're continually adding new features to our eCommerce CMS to make selling online easier. Three of our newest features are:
rural delivery checking - the rural delivery checking feature helps confirm if a delivery address is rural or urban. This increases the chances that the correct shipping method is selected by the customer, reducing the likelihood that the cost of shipping has been underpaid.We implemented rural code logic using New Zealand Post's data, helping to identify if the address entered by the customer was rural or urban.
filtering shipping options by categories - when an item is purchased from an individual category, it will automatically select the shipping cost associated with that category.
filtering shipping options by weight - after you have preset your shipping cost options and the product weight, the customer will be presented with the shipping cost best associated with their product order.
Three Awesome eCommerce Features
There are plenty of amazing eCommerce features available for you to use within your CMS, with NO plugins required or additional costs payable. You can check out the full list here.Three awesome eCommerce options we'd like to draw your attention to today are:
Loyalty points program - a great way of encouraging repeat business, a loyalty points program gives customers a set number of points depending on the type of purchase they make from your site. You decide how many $ the customer must spend to receive a loyalty point and once fully set up, this will run without you needing to do anything. Click here for more details on setting up a loyalty or rewards program.
Discount or promotion codes - rather than having a blanket sale throughout your site, offer discount or promotion codes instead. You are able to tailor and offer these codes to a specific audience, using your knowledge of them to make it an irresistible offer. Once logged in to the CMS, head to your Shopping page and select Discounts / Promo Codes to set these up.
Courier Integration - We understand time is important, and your margins are tight. To ensure you make a profit, you need to fulfill your orders in the most efficient manor possible. Using an integrated courier will streamline the task of printing your courier dockets and avoiding mistakes. Some courier integrations can even post the parcel tracking notification back to the customer.
Product Promotion & Auto Suggestion
Each product can be individually promoted into the template, home page, or checkout. Take care not to over do it, as if you promote too many items, you may just annoy your potential customers with clutter. However, promoting a very few items can be very beneficial.
You can also promote items to the checkout page. This is a great time to ask if they "want fries with that?".
In addition, you can specifically link related products, so that they are auto suggested on the product page or at checkout. We can automatically promote products based on other customers historical purchasing patterns To enable automatic suggestions, please go to the shopping setup area, select Customise Display Options, scroll down to the area Checkout and Notification Options and tick the box Suggest Products on Checkout.
It is much easier to sell to an existing customer than to convert a new customer. It's also much cheaper, with less advertising necessary to make a sale.
Sending a monthly newsletter is a great way to keep your business in the mind's eye of your customers. You can segment your audience and newsletters and target special deals to customers who previously bought a specific item.
You could run a VIP program, when customers who subscribe to your mailing list are able to access an immediate discount. Customers just need to register, then click the link in an email, to gain access to your members area and special VIP pricing.
If you sell gifts, or items which need regular maintenance or replacing, you can add a "Anniversary Reminder Service" in the shopping setup area, under Checkout Options. This sends customers an email letting them know when it's time to make another purchase.
For more great tips on how to increase sales on your website, check out our article Easy Ways to Increase Sales Through An Online Store.
Dealing with Abandoned Carts
An abandoned cart is one which a customer has left open on your site. We can break that down further:
An open cart is the status of a cart prior to checking out. In our system, you are able to view open carts, and if you have encouraged your customers to login, then you will also see which customers have open carts. You can only judge if the cart is abandoned based on how much time has elapsed.
An unpaid order is the status of a cart, that was submitted, ready for payment, but payment did not complete. Sometimes people don't have enough credit on their card, or they lost their card, or the phone rings. You can enable reminders to be sent to these customers after a period of time you choose. You can also personalize the message.
Some customers specifically save their carts and wish lists, so that they can come back and checkout later. You can also send reminder emails to these customers to come back and complete the sale. Perhaps you might include a special PROMO code to further encourage that. Put the promo code into the "Saved Cart Reminder Email" template, on the notification setup page, under shopping setup tab
It's also a good time to look at your own website and the ways you can reduce cart abandonment. This can include things such as:
adding additional payment options
clearly identifying shipping costs
use strong calls to action on your cart page
enable the wish list feature within the CMS
offer both a guest and login feature upon checkout
re-market to customers who have abandoned their cart using tracking codes such as the Facebook pixel
API Updates
Unleashed, Vend, Xero API's have all been updated.
It is now easier to integrate with these third party services, and debug any issues in real time.
Join Our New Business Networking Group
We have started a new Facebook based business networking group. Please join the group, even if you are not a customer of Website World.
All businesses are also entitled to a free directory listing. If you are a website builder customer, you can manage your directory listings from within our CMS under SEO tab, to ensure your listing gets enhanced listing status. If you are not a customer of Website World, then you can register a new listing in the directory.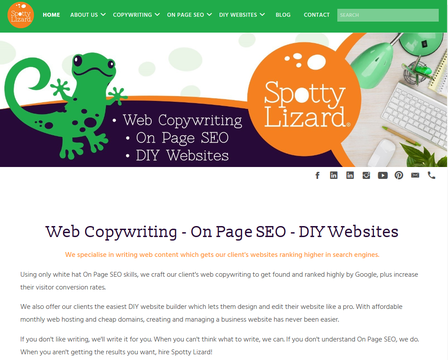 Auckland web designer Andrew from Fury, has redesigned a site which had recently been migrated from WordPress to Website World.
During the migration, all of the content and images, plus kept the valuable URLs or filenames stayed the same, so no link juice was lost.
We invite you to take a look through Spotty Lizard's website and see the great web design work Andrew has done.
Introducing Clean Bold B&W - Our Newest Template
Full Width & Fresh Template

Looking for a timeless, classic and clean template? You can't beat this! Ideal as an eCommerce store, you can add colour images and graphics should you wish. Or simply keep it black and white only.
Website Migration with Perfect SEO Link Juice
We can now import websites from most other CMS and shopping platforms, maintaining perfect SEO link juice and full replication of the existing template and content.
The migration service takes a perfect snapshot of all SEO meta tags and URL filenames, ensuring that all pages are in the right place, and specifying the same SEO information, just as Google is used to seeing prior to migration.
After migration, you can then use our SEO tools to manage your meta tags yourself, and further improve your google ranking, without worrying about implementing 301 redirects. That step is not necessary, as your site map has been maintained.
We are offering this as a free service too! To learn more about how this works, here are two articles for you to read:
System Updates
Live traffic information now available via the CMS welcome dashboard under View Recent Visitors
Vend and Unleashed integration's updated
Products are now able to have unlimited customisations added
Wishlists are now available for eCommerce sites.
Standard shopping links can now be added to the top of a page.
You can print a handy report of all the products in each category, for POS bar code scanning use.
Product image sliders now available.
All outbound emails now signed with DKIM signatures .
New URL Redirection Service in SEO tab.