In this issue of Website Builder News, December 2008...
Merry Christmas and Happy New Year
Office closed from 20th December - 4th January
A look back over the year
Free training successful and more to come
A quick tip
Increasing your Page Ranking on Google
Websites of the Month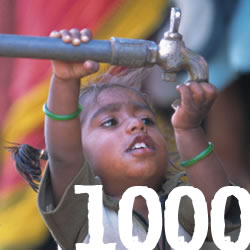 Merry Christmas
and Happy New Year
Last year we purchased virtual gifts for our customers of donkeys, ducks, sheep and the like from Oxfam. This year we have decided to purchase clean drinking water for 1000 people via Oxfam. "Water is life, it is a basic human need, but not everyone has it. More than 25000 people die every day because of waterborne diseases. Many of these people could have been saved by something as modest as a water filter. In an emergency a 25000 litre tank will supply 1000 people a day with the water they need to survive."
http://www.oxfamunwrapped.org.nz

Office Hours
The office will be officially closed from 20th December - 4th January, with reduced support throughout January as different staff take different weeks off.
Please ensure you have posted any cheques well before the 17th December, and dated them no later that the 19th December, so that we can bank them on the Friday. Online banking payments are still our preferred method of payment.
If you have an emergency related to your website, please call Reuben on 021 70 9996. An emergency is an outage or email outage or an error with your website that prevents its normal business operation.
A look back over the year
This has been another good year for Web Widgets Ltd. We welcome the 200 or so new customers to our service this year, and the many more who have participated in our free trials. Web Widgets now have almost 700 customers with live websites, and the majority of these new customers have come from the referrals that our existing customers have been making on our behalf. We hope to continue good service and welcome the future referrals you make. Don't forget to let us know when you have made a referral so we can link this in our database and give you the referral discounts as our special thank you. Or if you feel there is somewhere we could improve our service, please do drop us a line.
We also hope you are enjoying our new free training seminars. This is something we will be rolling out more of next year, so stay tuned if you have not attended one so far. We want all our customers to maximise their usage of our services and get the most out of their website (see below).
We have gained one new support staff member this year, Morgan, who has been busy working on new online Videos to demonstrate our services. Auvasa, our receptionist has now been with us for 1 year, and Albie our designer for 4 years. We are currently looking for another enthusiatic and technically minded individual who has a programming background. If you know of anyone who might be suitable for this job, why not suggest they review our employment page. http://www.webwidgets.co.nz/employment.html
Free Training Sessions
The free training sessions we have been running have been well received and we plan to continue them next year. Later next year we will run follow on courses with more advanced topics like shopping carts
Remember there is extensive help available from our FAQ's which is backed up by phone and email support. Or there is always the option of 1 on 1 training available - usually just one hours training (@ $100+gst) will give you a great jump start in your ability and greatly improve the results for your time and effort.
Next year we will run more events in other centers of NZ.
A quick tip - Searching content, products and members
If there is a specific work on a page, or a specific product or member whose details you wish to edit, then please use the "Content Search" box on the top of the left menu after you have logged into our CMS. This will save you several mouse clicks. You only need to type a few characters of the product title or members name or email address, and within a second or 2, you will have the ability to edit that information, and find any other place on your website where that text might appear.

Increasing your Page Ranking on Google
Please remember to include your desired search key phrases in the first paragraph of your websites. If your search keyphrases are not included on your home page and other pages, then Google will never rank you highly for those keyphrases. Your opening paragraph should not say "Welcome, we are a great company with great service", if you are a shoe shop, you should say something like "We sell shoes, slippers, sneakers, high heels, business shoes, sports shoes and more". If you have a top selling product of a known brand, then focus your first sentence on that product. Don't generalise your products/services. Use exactly the same words that people would search for.
We have rewritten our DIY Search engine optimisation tips here: DIY Search Engine Optimisation
Websites of the Month
Here's a small selection of our customers newer DIY websites. Some of those we think have done a great job of designing and creating using the Web Widgets tools.

And this month we are showcasing some of our older websites who have recently updated them and want to show off... (do you want to be in this list next month? - Email us to nominate your site)
And view our updated portfolio of professional designs this month
Do you have any feedback on our newsletter or CMS products? Please let us know.

Best regards,
The Web Widgets Team
www.webwidgets.co.nz
Phone: 09 6220797