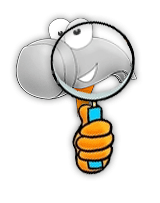 Are you in a hurry to get your website further up the google list? Consider joining a pay per click program. On google you can "bid" for keywords, and have your advert immediately displayed to anyone who types those keywords. Adwords are the small text adverts down the right of the page when you search on google. They are also the sponsored links at the very top of the page on google.
Google Adwords and similar pay per click programs cost money. It also takes some time to set up. Read on.
Heres how to DIY Google Adwords
First signup at http://adwords.google.com
Geographical Region
Select a geographical region that is relevant to your business. Only target other countries if you think you really could have significant impact there. To begin with, it is prudent to start with your own country. eg if you provide a product or service that is not unique, then you should always use your own country. Go global only if you have a totally unique service.
Choosing Keywords
What will your potential customers enter as keywords into google if they were looking for your business?
Lets take a "shoe repair" shop in Auckland for example. If you use "shoes" as your keyword, you might be mistaken for a place that sells shoes, or makes shoes. Use key phrases like "Shoe repairs" "highheel repairs" "heel repairs" "fix shoes" etc. It is always better to be precise.
You might like your advert to be displayed to as many people as possible, but google will not allow it. Your advert will be cancelled if you do not use keywords highly relevant to your business. Use keywords that exactly describe your business.
Be specific, not generic. It works best to be more specific. If people don't click on your advert, then google will disable your advert.
Writing your Advert
Make sure your advert is closely related to your keywords. It is a good idea for your advert title to include the keywords in it. Imagine that you have just searched for "red high heels" and you see an advert titled "red high heels on sale" and another called "shoes are us". Which would you rather click on? Obviously, you typed the keywords you are searching for, so the advert that most matches those keywords is the advert you are most likely to click on. So it might be a good idea to write several adverts, one for each similar set of keyphrases.
How much should you bid?
Start by bidding about 7 cents per click, with a maximum budget of $2 per day. This would give you about 30 new unique visitors a day to your website, or about 900 new visitors per month. All for just $60 per month. If your business is highly targeted, with high value returns, then you can afford to spend up towards 50 cents per click. If you are targeting a retail market, then you probably want to keep it under 10 cents. The more you bid, the higher up your advert will displayed. If you bid too low, then your advert won't get clicked, so there is not much point having it. The good news is you don't normally pay for what you bid, you only pay the bid of the lowest bidder on the page.
Confused? Ok, in a nutshell we can do it all for you for a small setup fee and a "pay per click" budget you determine you can afford.